Chadds Ford Township supervisors Wednesday night said the proposed Property Maintenance Ordinance wouldn't happen anytime soon, if at all.
"The intent was never to pass that draft ordinance that was circulated," said Supervisors' Chairman Frank Murphy.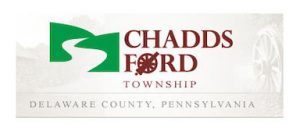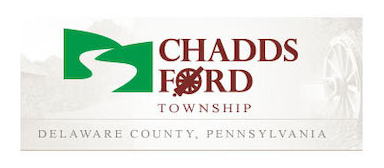 He added that the draft ordinance was a synthesis of 100 pages of a uniform property code that was boiled down to eight pages.
A draft of the ordinance has been circulating for more than a month. According to Supervisors' Vice Chairman Samantha Reiner, who is also on the Ordinance Committee, the committee received more than a dozen written critiques of the draft.
"We looked at every one of your comments," she said. "We sliced and diced and carved out as much as we could of the draft ordinance based on your comments, and we're going to chew on it."
She said the board would "take no action on it this evening if it is ever acted on."
Reiner added that the board would continue to consider changes proposed by the residents.
During the Zoom meeting, resident Roger Ayscough, of Webb Road, asked why the board felt such an ordinance was needed. Murphy said he and the others felt it should be considered because the township has changed over the last 10 years. Previously, most homes were on larger parcels, but now there are more single-family homes built on smaller, 1-acre lots.
"Unfortunately, for one reason or another, there are a number of problems in this township regarding people maintaining their property," he said.
Murphy referenced an old freezer left in a driveway for six months. He also mentioned porches collapsing, and grass growing two-feet high.
"These are not isolated and single events. They are happening in various places in the township," he said.
However, without an ordinance in place, there's nothing the code enforcement officer can do to take any action. He said the township has no police power, so the thought was to write something for "extreme and severe circumstances."
The issue is one of health, safety, and welfare and how walls with holes or other problems might affect neighbors, Murphy said.
Ayscough, one of several residents who phoned in to the meeting, also asked about certain vegetation regulations.
Reiner explained that some vegetation impairs sight lines at intersections and other forms can obstruct pedestrian traffic if it starts covering sidewalks. And she mentioned that some people don't bother with their property and allow invasive species of vegetation to flourish and grow into their neighbors' yards.
"It's a balance. We're going to have to try and strike reasonably between what is a nuisance, what is dangerous and what we just can't regulate," she said
Reiner said again that the board would continue to read suggestions and update the draft accordingly.
"I don't know if it will get passed or it won't get passed, but we're working for you or, in this case, we're working with you or those neighbors who've got issues. If we overstep, bring us back in," she said.
Ayscough also commented that the draft ordinance, as written, seemed harsh in giving the township the ability to cite and fine people.
Murphy added that "Neither Samantha, nor Noel [Supervisor Noel Barbone] nor I were going to vote on that ordinance in the shape that it was in, but we wanted to get it out there."
Another resident, Cristine Urban, of Woodland Road, thanked the supervisors for the work they've done on the ordinance regarding abandoned vehicles. She added that some neighbors have had large shipping containers in their driveway for years. There have also been "abandoned Winnebagos with dripping oil" parked on the street.
"We've noticed there's not a lot of care," she said. "To have this ordinance on the books just so that everybody can live in harmony would be very helpful."
Barbara MacDonald, of Hilloch Lane, said she had a number of problems with the ordinance. As a lawyer, she said, she's concerned about enforcement being done in a discretionary manner.
"It seems to me that you should not be passing ordinances that you don't plan to enforce and that are unenforceable. This one is clearly unenforceable," MacDonald said. "If you think about what the language says and the punitive effect of it, if it is enforced, it's simply outrageous."
She specifically referred to a fine of $1,000 per day for certain violations. She said many of the larger property owners could be cited and fined for invasive species that they can't control.
"It's absurd. If you're seriously interested in helping Chadds Ford property owners rid their properties of invasive species, why don't you hire an intern and get the intern to write a grant, get some money, and form an outreach group that can work with the community, educate landowners and help them form an action plan to help them clean up their properties? It's ridiculous to go forward in a punitive way," MacDonald said.
Murphy then reminded her that the current draft was only a draft and that it would be changed based on resident comments and, concerns and suggestions.
She responded by saying the board should "scrap this, start over, and clearly define your goals."
Time frame for possible passage
The board will look at the ordinance again during its work session in late August to review the latest draft and comments, with a possible hearing in September. If there is a consensus that the ordinance is the way to go, there could be a vote in late September or in October.
"That's the most aggressive timeline we can foresee," Murphy said.
The board's next meeting is Aug. 26 at 7 p.m.

Rich Schwartzman has been reporting on events in the greater Chadds Ford area since September 2001 when he became the founding editor of The Chadds Ford Post. In April 2009 he became managing editor of ChaddsFordLive. He is also an award-winning photographer.
Comments
comments