Pennsylvania Gov. Tom Wolf announced today new restrictions in light of an increase in Coronavirus cases, a situation he called "unsettling," according to some reports. The restrictions go into effect tomorrow, Thursday, July 16.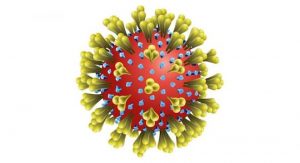 According to a Tweet from Wolf, all indoor dining must be reduced to 25 percent of capacity, and bar service by itself is prohibited, but diners may order drinks at the table.
Working from home is mandated, if possible, the Tweet continued, and indoor gatherings are limited to 25 people while outdoor gatherings max out at 250 people.
Nightclubs have to close but gyms can stay open but should prioritize outdoor exercise. People should still wear masks and practice social distancing. A failure to comply could lead to people being fined and businesses may be ordered to close.
The governor said the restrictions are because people don't follow the social distancing and mask-wearing instructions, which has led to an u=increase in COVID-19 cases.
State House Majority Leader Kerry Benninghoff responded with a press release saying:
"Once again, Gov. Wolf has ignored the voices of the people and refused to work with their representatives, instead choosing to act alone and issue another harmful, unilateral order with far-reaching and devastating implications. The irreversible impact of his countless, confusing orders cannot be overstated. Gov. Wolf's decision today will close the doors of some small businesses forever and devastate the livelihoods of so many Pennsylvanians who were just beginning to feel hopeful for the future.
"The governor's continued overreach and misuse of power is exactly why the House began the bipartisan process this week of amending the Pennsylvania Constitution to rein in the governor's emergency authority and ensure people's voices are not silenced during times of crisis. Our system of government is dependent upon ensuring no one person has unchecked authority. Decisions like those made today should require input and thoughtful deliberation. The people's representatives have been and continue to stand at the ready to work with the governor to develop a cohesive, reasonable plan to help Pennsylvanians weather this pandemic."

Rich Schwartzman has been reporting on events in the greater Chadds Ford area since September 2001 when he became the founding editor of The Chadds Ford Post. In April 2009 he became managing editor of ChaddsFordLive. He is also an award-winning photographer.
Comments
comments