Three more employees were let go in Kennett Township. It marks the second time in less than 48 hours that township Manager Eden Ratliff has announced staffing changes as part of the township's ongoing restructuring effort.
The restructuring of Kennett Township follows the discovery and subsequent investigation last year that former township Manager Lisa Moore allegedly embezzled more than $3.2 million from the township. Moore is currently awaiting a preliminary hearing in April.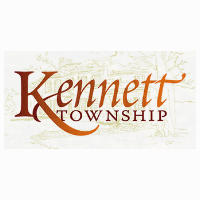 "As we've explained in recent months, we have been examining both the direction of the township going forward and the expertise we need in our staff from many angles and viewpoints," Ratliff said in a press release, explaining that changes began once he accepted the manager job in September 2019.  "We began making changes to our department structure, priorities and our staff. That process is continuing."
Ratliff made the announcement Tuesday night that the township had offered severance packages last week to Megan Cadreau, Michael O'Brien, and Cathy Rowe. The three employees had worked for Kennett Township for a combined total of 43 years and had annual combined salaries totaling more than $250,000.
"We are reshaping the township's future," Ratliff said. "These decisions aren't easy, and we want to respect the individuals departing and express our thanks for their past contributions."
Cadreau was a 16-year employee of Kennett Township who worked as the Right to Know officer and the assistant to the treasurer at a salary of $91,680, according to the press release. She was appointed as the Right to Know officer at the township's Jan. 6, 2020 reorganization meeting.
O'Brien had worked as the assistant to the township manager for five years at a salary of $72,600, according to the press release. Rowe was a 22-year employee with a salary of $90,189 who worked as the receptionist and permit coordinator.
In the press release, Ratliff said part of the restructuring included looking at expenses, such as employee salaries, and "reshaping the positions, responsibilities and compensation of our staff to bring them into line with professionals in other townships for comparable jobs."
"We will continue to make changes in the best interests of the township as needed," Ratliff said.

Monica Thompson Fragale is a freelance reporter who spent her life dreaming of being in the newspaper business. That dream came true after college when she started working at The Kennett Paper and, years later The Reporter newspaper in Lansdale and other dailies. She turned to non-profit work after her first daughter was born and spent the next 13 years in that field. But while you can take the girl out of journalism, you can't take journalism out of the girl. Offers to freelance sparked the writing bug again started her fingers happily tapping away on the keyboard. Monica lives with her husband and two children in Kennett Square.
Comments
comments