Concord Township Council Tuesday night authorized advertising a hearing for an ordinance that could lead to the township banning plastic bags and straws. No date for the has yet been set.
Councilman John Gillespie is pushing for the ban and said he wants Concord to follow West Chester's lead to implement the ban despite state law which says such a ban is not allowed yet. He added that, if passed this year, the ban wouldn't go into effect until July 2020.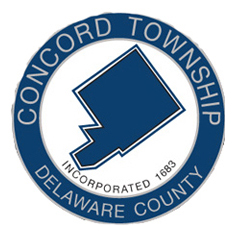 "When you look at the damage these plastic bags and straws are doing to the wildlife, our oceans and landfills, it just makes you sick," he said.
The Borough of West Chester passed a ban on single-use plastics in July. However, in June, an amendment to the state's budget — which passed — prohibits municipalities from enacting such bans for a year to give state officials a chance to study possible economic impact of the bans.
Other business
• Solicitor Hugh Donaghue said Judge John Whelan remanded council's denial of Pulte Homes proposed townhouse development to council. Pulte wants to build a 254-townhome development on the Spring Lake Tract on Route 202 at the site of the old Chip & Putt course.
According to court records, Whelan wrote: "Because Council failed to examine whether the use will have a detrimental impact on the surrounding community, this proceeding is remanded to the Council of Concord Township…"
Donaghue said the township will hold another conditional use hearing on the proposal but would also appeal Whelan's ruling. He said Whelan believes the applicant "may be able to proceed as envisioned. We do not disagree with that, but it's our intention to appeal that decision."
Donaghue asked that the hearing be held in October or November.
• Council will hold a hearing this fall to amend the township's Traffic and Vehicle Code. Some stop signs in the township were installed over the years without necessary warrants, nor are they listed. When the amendment is passed, all current and future stop signs will be recorded and future signs will be installed only if warranted by traffic conditions, according to township engineer Nate Cline.
• Council voted to approve spending $578,000 to build six outdoor pickleball courts across from the O'Donoghue Field House. The contract was awarded to Gessler Construction Co. of Media.
Another $459,000 will be spent on moving the dog park from Bethel Road to Smithbridge Road and reconstructing three sand volleyball courts. That contract was awarded to Lechmanik of West Chester.
Cline said both projects should start within the next few weeks.
• Members of council also recognized Andrew C. Murray for achieving the rank of Eagle Scout, and Hailey Mayer for winning the art mural contest.

Rich Schwartzman has been reporting on events in the greater Chadds Ford area since September 2001 when he became the founding editor of The Chadds Ford Post. In April 2009 he became managing editor of ChaddsFordLive. He is also an award-winning photographer.
Comments
comments