Pennsylvania State Police
• State police from the Media barracks reported a stolen purse from a car parked on Hoffman's Mill Road in Chadds Ford Township. A report said the purse was stolen Nov. 23, sometime between 11 a.m. and 1:40 p.m. The unknown suspect entered the car through an open window.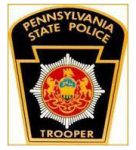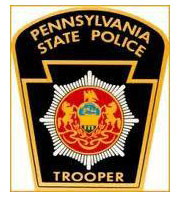 • Someone stole more than $500 worth of equipment from a vehicle parked at Painter's Crossing sometime between 10 p.m. on Nov. 12 and 7 a.m. on Nov. 13. The thief took a Dewalt circular saw, a Hitachi reciprocal saw, a Kobalt Quiet Tech air compressor and a Rigid nail gun. The total value of the items taken is $566.
• Police said an unidentified motorist, driving south on Newark Road near Route 842 in West Marlborough Township on Nov. 23, drifted into the oncoming traffic lane while going over a hill and struck a car driven by a 26-year-old from Georgia. The victim was not hurt, while the offending driver fled the scene.
• Someone used a BB gun to shoot at a pickup truck in Pennsbury Township on Halloween. Police said there were "numerous" such incidents that night.
• A police report said Brandon Nicholas McGonigal, 35, of West Grove, was taken into custody for DUI on Nov. 20. The report said McGonigal was unable to pass a field sobriety test and could not safely operate a motor vehicle. He was stopped on  southbound Route 1 in New Garden Township at 6:18 p.m.

See Contributors Page https://chaddsfordlive.com/writers/
Comments
comments