Pennsylvania State Police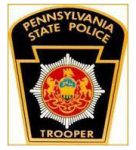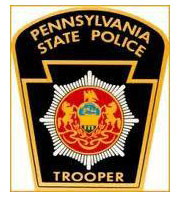 • Police are investigating the theft of wheels stolen from a Jeep Wrangler in East Marlborough Township on Oct.28. A report said the Jeep got hung up on some high terrain as it descended a down slope after the driver decided to take it off road near Wollaston Road at Route 926. The driver left the vehicle for about three hours and, when he returned, found the windshield smashed and the three wheels that were off the ground had been taken. The driver was cited for trespass because he did not have permission to be on private property.
• An unidentified 39-year-old woman was cited for harassment after she struck her 16-year-old son causing minor injuries to his face and neck. The incident happened in Chadds Ford Township on Oct.21.
• State police from the Avondale barracks made a traffic stop on Hillendale Road in Pennsbury Township on Nov. 1 and wound up arresting a fugitive from justice. A report said David A. Zarco was arrested after state troopers learned he was wanted in Maryland for failing to appear for a felony narcotics charge.
Southern Chester County Regional Police
• Roberto Velazquez-Miranda, 25, of Oxford, was arrested and charged with DUI and related traffic offenses, following a traffic stop for failing to stay in his lane of travel. The incident occurred on Oct. 13 at 11:33 p.m., in the 100 block of East Evergreen Street, in West Grove Borough. Police made contact with Velazquez-Miranda, who was an unlicensed driver, and found that he exhibited indications of being intoxicated. He was taken into custody for suspicion of DUI and submitted to a chemical test of his breath. The test indicated his blood alcohol level was, 0.207 percent.
See Contributors Page http://chaddsfordlive.com/writers/
Comments
comments