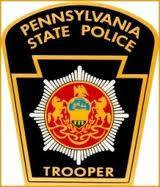 • Burglary and assault charges were filed against Joshua Clyde Tucker, 26, of Chadds Ford, for an Aug. 1 incident at 109 Wilmington-West Chester Pike. A police report said state troopers from the Media barracks were dispatched to the location in response to a call about a burglary and assault. Upon arrival, responders determined that an apartment had been entered and that the victim, a 39-year-old man from Chadds Ford, had been beaten. The report said Tucker had fled the scene, but was later apprehended and admitted to the assault.
• State police are investigating a case of identity theft. The case centers on fraudulent money transfers from the victim's bank account. Police said the suspects are a white man and woman from Wilmington. The victim is from Concord Township. The incident was reported on Aug. 7.
• A police report said Theresa G. Gaul, 61, of Boothwyn, was cited in connection with a two-car accident at Spring Valley and Temple Roads on July 31. The report said Gaul was on Temple Road when she attempted to make a left turn onto Spring Valley. Another vehicle, northbound on Spring Valley, stopped at the stop sign, then proceeded through the intersection, but was struck by Gaul's car. No injuries were reported.
• Police are also investigating a case of what might be criminal mischief on Eavenson Way in Concord Township. According to police, the victim found a large branch had fallen from a tree on July 26 and thinks it might have been intentionally cut.
• Two people reportedly stole a large acetylene torch from a porch on Dougherty Boulevard in Concord Township about 4 a.m. on July 24.
• On Sunday, Aug. 2, at 1:14 p.m., New Garden Township Police said they responded to a business in the 300 block of Scarlett Road for a report of inappropriate touching. The victim, a 6-year-old female, advised that a male in the store walked by her in the toy aisle on multiple occasions, touching "her butt through her clothing using the palm portion of his hand." The child immediately told her mother, who called 911. Officers made contact with Jose Avilez-Ortiz, 47, of West Chester, who insisted that if he touched the girl, it was by accident. An investigation led to his being charged with indecent assault and corruption of minors, police said.  Avilez-Ortiz was arraigned and remanded to Chester County Prison after failing to post $50,000 cash bail, police said.
• Kennett Square Police arrested Gabriel Castaneda, 23, of Kennett Square, for DUI following a traffic stop on Tuesday, July 21, at 8:24 p.m. in the 500 block of South Union Street. Kennett Square Police also made a DUI arrest on Sunday, July 26, at 11:49 p.m. Alfonso Gasca-Torres, 28, of Kennett Square, was cited following a traffic stop in the 100 block of West Mulberry Street.
• A resident of the 200 block Scarlett Avenue reported to Kennett Square Police that they received a phone call last month from a subject who stated they were a cousin coming to visit from Chicago but had been in an accident and needed $1,500 right away to fix their vehicle.  After sending the money, the resident called family to check on the cousin and was informed that no one had called, and no one was coming to visit.  The resident tried to cancel the money wire, but the money had already been picked up, police said, advising the resident that this is a prevalent scam.

See Contributors Page https://chaddsfordlive.com/writers/
Comments
comments