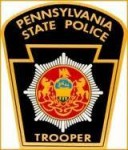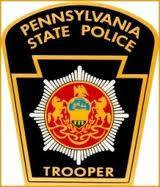 • Police have released the identity of a pedestrian who was struck and killed on Route 202 in the vicinity of Carrabbas restaurant in Chadds Ford Township on July 28. The victim was Jasmare Brummel, 30, from Chester. Police are not certain why she was crossing Route 202 on foot, but said Brummel had apparently just finished her shift at the AMC movie before the incident.
• An investigation into retail theft at the DSW Designer Shoe Warehouse in the Concordville Town Centre is continuing. The incident happened on July 30. Police said they are looking for a black woman, about 5 feet 6 or 7 inches tall, weighing about 170 pounds with black hair and brown eyes. She is sought in the theft of two pair of Adidas Neo Raleigh high-top sneakers. One pair is gold metallic in size 9; the other is white in size 8.5
• Police arrested Gabriella Constance Polk, 44, of Chester, for retail theft following an Aug. 1 incident at the Target store in Concord Township. The accused was processed and taken to George W. Hill Correctional facility, the report said. No other details were released.
• State police said Lavar Armstrong, 22, of Aston, took a $100 bill from a woman's purse at the Wyndham Garden Hotel in Concord Township on July 31, but the victim chose not to prosecute after the money was returned. The incident was caught on video.
• Joseph Patrick Scott, 29, of Glen Mills, was arrested for DUI on July 30, according to a police report. Police said a traffic stop was made on Smithbridge Road at Parker Place at 12:35 a.m.
• Charges were filed against an Upper Chichester man in connection with a case of access device fraud. Police said Kyle Edward Harper, 31, entered the victim's locker at 4 Hillman Drive in Chadds Ford Township and stole a debit card and driver's license. Harper was identified through surveillance footage at the place of the theft and at a Citgo gas station in Upland where the card was used. The incident happened at 2:48 p.m. on July 29.
• No details were provided, but a police report from Troop K, Media barracks of the Pennsylvania State Police said a home on Rebecca Lane in Thornbury Township was burglarized Sunday, Aug. 2. The home was entered and "unknown" items were taken.
• Gabrielle Sereni, 44, of Glen Mills, was arrested for DUI following a traffic stop on Temple Road at Sawmill Road in Concord Township, according to state police. The report said Sereni was stopped for speeding at 9:49 p.m. on July 30.
• State police said Zeyad Sherif Zaki, 18, of West Chester, was driving under the influence after a traffic stop on Route 52 north of Burrows Run in Kennett Township on July 25. The police report said he was also in possession of drugs. The stop was made at 11:07 p.m.

See Contributors Page https://chaddsfordlive.com/writers/
Comments
comments