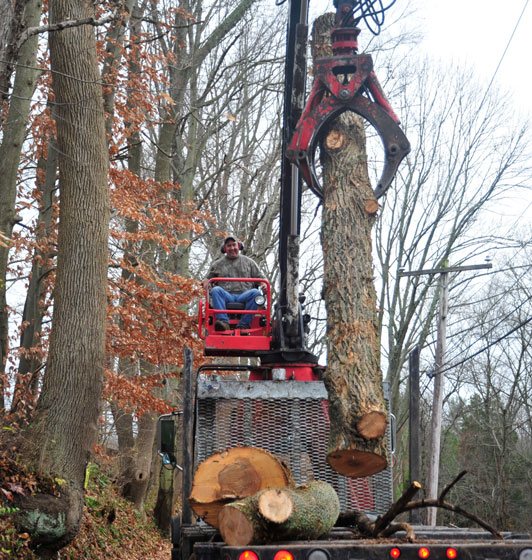 • Chadds Ford Township is getting ready to do some
road improvements on Bullock Road. There will be a re-construction of the
roadway foundation as well as repairs to a guide rail. A "significant amount of
demolition will occur and a retaining wall will be constructed prior to
rebuilding of the roadway and final paving. Homes between #77 and #127 on the
north side of Bullock Rd. will be in the heart of the construction zone where
the roadway will be closed during the day," according to a letter from Chadds
Ford Township Manager Joe Barakat.
• Crozer Keystone has opened its new Medical
Plaza and Cancer Treatment Center at its Brinton lake location. The cancer
center includes three separate oncology practices, radiation oncology services
and an endoscopy center. The building will also offer specialty practices in
pulmonary medicine, urology, behavioral health, dermatology and more.
• ChaddsFordLive editor Rich
Schwartzman will be locked up. He has been charged with having a really
big heart and helping out the community so he has to do some time at Texas
Roadhouse in Concordville. It's a fundraiser for Muscular Dystrophy Association
to help local families. To bail him out of jail, or perhaps to keep him in
longer, go to https://www.joinmda.org/brandywinelockup2011/editor
Donations will help local families living with neuromuscular disease.
• The Kennett Symphony, under the direction of Maestra
Mary Woodmansee Green, presents "Sounds of the Season" at Kennett HS
Auditorium on Saturday, December 3, 2011, at 7 p.m. and a NEW added date and
location, Sunday, December 4, 2011 at 2p.m. at Lincoln University's
International Cultural Center.Single ticket prices are $35 in advance
and $40 at the door; students are $5.
Group discounts and subscriptions are
available. Free parking. For complete information, call
the Kennett Symphony at 610.444.6363 or visit www.kennettsymphony.org.
• Darlington Arts Center
presents acoustic rock musician Chris Despo with members of the Alfred James
Band on Friday, Dec. 9 as part of the Coffee House Performance Series. Despo
has performed at many college and acoustic venues in the tri-state area,
including World Cafe Live, Verizon Hall at the Kimmel Center accompanying
members of the Philadelphia Orchestra and at the Academy of Music with the
Alfred James Band.
The evening opens with an open mic with a performance from the Darlington Dance
Company, including: Jenna Blazier & Nicole Pandolfi (both age 11 from
Chadds Ford), Samantha Cooper & Amelia Narducci (both age 10 from Glen
Mills), Stephanie Fleitz & Alexandra Williams (both age 10 from Thornton)
and Julia Kinnee (age 10 from Garnet Valley). For more information call
610-358-3632 or visit www.darlingtonarts.org.

See Contributors Page http://chaddsfordlive.com/writers/
Comments
comments