Darlington Art Center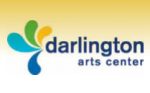 A key part of the mission at Darlington Arts Center in Garnet Valley is the quest to provide, "every art for everyone."
This core belief resonates, creating a positive vibration that ripples through several communities in Delaware County, crossing into Wilmington and continuing beyond. Celebrating its 40th anniversary as a vital arts facility in the community, Darlington understands the power of art, both in its benefits to society in addition to the individual. "Art inspires," says Darlington Executive Director Eric Carter-Thompson. "It is transformational. The value of art to the community and to the artist are a partnership that elevates both in ways that can be life changing."
[caption id="attachment_182211" align="aligncenter" width="540"]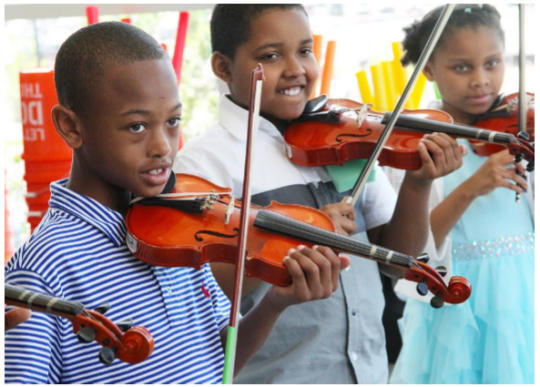 Darlington Outreach program provides students at the Chester County Family Academy greater opportunities to sing and perform for parents and family members.[/caption]
This philosophy reverberates throughout the arts programming at Darlington Arts Center, and perhaps more notably in their Outreach programs targeting the underserved populations within the region. In addition to a full schedule of classes and private instruction ongoing at the Arts Center on Shavertown Road, Darlington programs extend to children with special needs and to economically disadvantaged youth living in the urban areas of Chester and West Chester. "The daily struggles of several of these children seem endless," says Darlington Teaching Artist Lingchin Liao. "However, we want students to believe in their potential, knowing that music and the arts can make a positive difference in their lives and increase opportunities for joy.
As a classically trained musician, I want to give back to the community and expand the cultural awareness of children who are unfamiliar with orchestral music and stringed instruments; to demonstrate that they can learn something new that appears initially complex." Darlington programs go straight to these students through partnerships with schools and community centers. These partnerships provide consistent and safe environments to learn, explore, and succeed, helping children develop skills that directly enhance intellectual, social, and emotional growth through participation in the arts. "We thank the Pennsylvania Council on the Arts for helping fund our innovative arts-integration program," says Executive Director Carter-Thompson. This Long Term Residency, evolved from a Teaching Artist Partnership program supports long-term, in-depth interaction between professional teaching artists, students, teachers, and others through workshops and classes.
Together, they implement academic units related to a subject or area of deficiency that is explored though the arts. Musical training has links to developing areas of the brain involved with processing language. Research indicates that this relationship between music, language development and learning is particularly advantageous to young children. "Language competence often correlates directly to social competence, says Executive Director Carter-Thompson. "Engagement with music may prove instrumental in creating a fluidity of thoughts with the ability to comfortably express oneself. We have witnessed a positive difference our programming makes for several students as they continue in school." Darlington also collaborates with the Chester Charter School for the Arts on Saturdays for a theater arts program. The program provides children opportunities to dance and perform on stage in front of their friends and families. Guest artists and cultural field trips round out exposure to the arts through this partnership, providing opportunities for children who would be unable to afford or participate in developing their artistic abilities.
Darlington currently offers Suzuki violin instruction in three elementary schools: Stetser Elementary School and Chester Charter School of the Arts (CCSA) in the city of Chester, and the Chester County Family Academy in West Chester. The Suzuki program introduces children to a stringed instrument while expanding their cultural awareness of unfamiliar music. "In addition to the benefit of learning how to play an instrument, the introduction of music instruction helps the students collaborate and work together as a group as well as to perform individually," says Darlington Teaching Artist Lingchin Liao. "Music instills a discipline and responsibility for learning a technique. These children gain perseverance and focus while increasing their self-esteem and building confidence in their growing abilities." "Learning music and participating in the arts is often challenging," continued Ms. Liao. "Attempting to absorb the subtleties of playing the violin does come with frustration. What is important and emphasized, is not to quit." After consistent practice, students learn that effort and hard work pay off. This mindset will benefit these students as they mature—especially in adulthood and during their careers, where they may need to frequently develop new skills and work through difficult projects. Darlington Community Outreach programs help provide these underserved students an enhanced learning environment and an excellent foundation for life.
610-358-3632
Send Message
Please
log in
to be able to send messages to the listing owner.