Summertime is a different time. With graduations, step-up days, the shift from school to camp, taking vacations, and so much more, time counts differently. It is not just that there are more hours of the day, something in our mindset changes, too. For me, baseball becomes prominent, and something about the game resonates deeply with Jewish wisdom that speaks to this moment.
Psalm 90:12 implores, "Teach us to count our days rightly that we may obtain a heart of wisdom." What is the right way to count? Is it cherishing each moment or planning for the future? Is it living it up or saving up? Baseball seems to answer with its combination of balls and strikes, wins and losses, and superstars and journeymen. The Jewish philosopher and rabbi, Maimonides might concur with his version of the "golden mean" indicating moderation. The Phillies' recent turnaround, though, suggests there is more.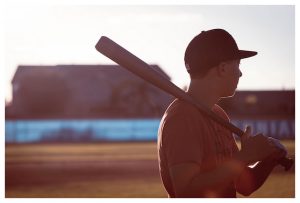 Thomas Boswell, in his 1982 book "How Life Imitates the World Series," talks about what it means to be a "gamer."
"Baseball has a name for the player who, in the eyes of his peers, is well attuned to the demands of his discipline; he is called 'a gamer.' The gamer does not drool, or pant, before the cry of 'Play ball.' Quite the opposite. He is the player, … who is neither too intense, nor too lax, neither lulled into carelessness in a dull August doubleheader nor wired too tight in an October playoff game. …In other words, baseball's highest value–at least during those hours on the field–is the ability to achieve a blend of intensity and underlying serenity…" (5-6)
Intensity and serenity coexist within the gamer. The gamer's attunement is not necessarily about balancing the two as much as it is embodying them.
Judaism has its own version of this "gamer." The requirement for three-times-daily prayer and 100 blessings a day can turn gratitude into a monotony of rote recitation. The rabbis are careful to balance this "fixed" nature of ritual, which they call "keva," with "kavana" (intention). They teach the need for both.
Prayer can neither be only a requirement nor only a spontaneous expression. Regularity, they teach, makes space for the spontaneous, giving language and structure to all we might wish to say at any given moment.
Likewise, spontaneity and intention add meaning to traditional words and ritual actions, imbuing spirit and devotion right where we are told it should be. Life is filled with joys and sorrows as it is filled with routine; those highs and lows give meaning and depth. Keva and kavana could each exist and operate separately, but they are meant to work together, to be present together. It is when both are operating that tradition comes alive.
Each summer, I find that the days do go by slowly, and the years do go fast. This summer, I hope we find that our days count, not because we are counting them but because we bring our intention to what is required (our keva and our kavana). It is my spontaneous prayer for the ritual of this season that we find ourselves both intense and serene. Let's be gamers in all of life and thereby attain hearts of wisdom.

Rabbi Jeremy Winaker is the executive director of the Greater Philadelphia Hillel Network, responsible for West Chester University, Haverford, Bryn Mawr, and other area colleges. He is the former head of school at the Albert Einstein Academy in Wilmington and was the senior Jewish educator at the Kristol Hillel Center at the University of Delaware for four years. Rabbi Winaker lives in Delaware with his wife and three children.
Comments
comments