Chadds Ford Township Supervisors Wednesday approved a marijuana dispensary ordinance. The new ordinance allows for the legal sale of medical marijuana in approved dispensaries in the B-1 Business District by special exception. Special exception means the applicant must go through the Zoning Hearing Board for approval.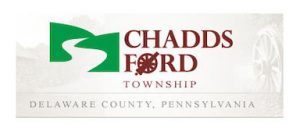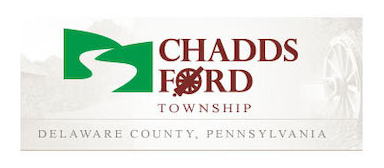 Before the vote, residents asked questions, some of which were asked and answered last week during the ordinance hearing. Supervisors' Vice-chairman Samantha Reiner explained that since medical marijuana is legal in Pennsylvania, the township needs to accommodate such business in its zoning code. Without such an ordinance, the township could not regulate where it could operate.
She also explained that there is already a dispensary being readied on Oakland Road at the site of a former Wawa, which later became a bank. That it's a former bank building is significant because that dispensary will have a drive-thru window. The new ordinance doesn't allow for the drive-thru, but the application for the Oakland Road site was made before the ordinance was ready.
In response to other questions, Reiner said the use of that window goes with the property so that if the current operator would sell to another dispensary, the window could still be used. Additionally, the window could also be used should the state later allow for the use and sale of recreational marijuana. However, she continued, any other applicant looking to operate a dispensary in another location would not be allowed drive-thru service.
A copy of the ordinance is to be posted on the township's website by the end of the day on Thursday, Nov. 4.
• Earlier in the meeting, supervisors honored resident Mary Kot. Kot is the Republican Party leader in Chadds Ford and has been a volunteer in other capacities. She recently announced her resignation from the Chadds Ford Residents' Association, formerly called the Civic Association.
Supervisor Noelle Barbone read a proclamation of appreciation citing Kot's involvement as an officer with the Civic Association, her efforts as chair of the township's Financial Advisory Board, coordinating the annual roadside cleanups, serving on various committees of the Unionville-Chadds Ford School Board, and being a past president of the Unionville High School PTO.
Phil Wenrich, president of the Residents' Association, called Kot "the hardest working person in Chadds Ford," while Linda Jenkins referred to her as "the heart of the community."
Tax Collector Valerie Hoxter said Kot always found the good in people.
• Township Manager Maryann Furlong said there will be a grand opening of the public playground, diagonally behind the township building and next to the sewer plant, on Friday, Nov. 19 at 4 pm.

Rich Schwartzman has been reporting on events in the greater Chadds Ford area since September 2001 when he became the founding editor of The Chadds Ford Post. In April 2009 he became managing editor of ChaddsFordLive. He is also an award-winning photographer.
Comments
comments