During a short May 12 meeting, Concord Township Council passed a resolution opposing the sale of Chester Water Authority and announced that the township building would reopen with safety restrictions on May 18. Council also agreed to send a letter to state and county officials to get a plan together so that businesses in Concord Township can reopen. On March 19, Gov. Tom Wolf ordered businesses that he considered nonessential to close in the wake of the COVID-19 pandemic.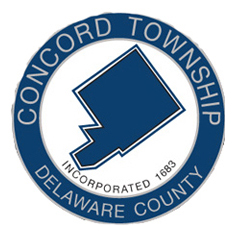 Councilman Pete Pagano moved for the letter to the county and state for a plan to get businesses functioning again, saying the mandatory closing has caused "an unrecoverable hardship." He said the curve has flattened and that it's time to move forward.
While Wolf has lifted some restrictions on some counties, he has continued the overarching stay-at-home for other counties through June 4. Several of the counties have notified the governor that they will not comply with the continued shutdown but will allow their counties to reopen.
Reopening the township building in Concord next week will not, as yet, be a return to normal. It's for essential business only and there will be social distancing and other safety requirements, according to township Manager Amanda Serock.
She asked residents needing to conduct in-person business to be patient because the office will not be fully staffed throughout the day. Personnel will work in shifts and that could cause delays.
Regarding Chester County Water Authority, the township holds that the city of Chester has no "legitimate ownership claim over any of the assets that belong to Chester Water Authority," and that CWA should not be sold to get the city out of a financial bind.
The resolution calls the sale of the CWA to a for-profit entity "would have a detrimental impact on the utility rates" and would be 'an egregious abuse of power" when the public is so focused on the COVID-19 pandemic.
Concord Township Council members "urge, in the strongest possible terms" that the Chester Water Authority should continue "as an independent water authority and that the governor and the Pennsylvania Department of Community and Economic Development "advocate for the best interests of over 200,000 Chester Water Authority ratepayers."

Rich Schwartzman has been reporting on events in the greater Chadds Ford area since September 2001 when he became the founding editor of The Chadds Ford Post. In April 2009 he became managing editor of ChaddsFordLive. He is also an award-winning photographer.
Comments
comments