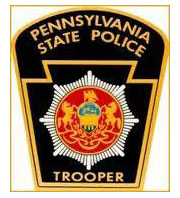 • Police said a 60-year-old Pennsbury man became a victim of identity theft when someone opened a fraudulent bank account in his name earlier in May. No other details were released.
• Cameron Richard Farmer, 24, is accused of violating a protection from abuse order, according to a police report. Police said Farmer continuously sent text messages from multiple phone numbers to a victim in Pennsbury Township in violation of court order.
• Police said James R. Glennon, 21, of Kennett Square, was arrested for DUI after the car he was driving ran off Lenape Road in Pocopson Township on May 27. The accident happened at 3:48 a.m. police also said Glennon received minor injuries, but he was not transported to a hospital.
See Contributors Page http://chaddsfordlive.com/writers/
Comments
comments