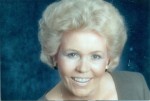 Patricia Carrington,65, of Landenberg died Saturday, June 23, at Neighborhood Hospice, West Chester, after a battle with Parkinson's. She was the caring mother of Steve Carrington and Aundria Hicks.
Born in San Luis Obispo, Calif., she was the loving daughter of James and Mary Donovan Mackey.
She graduated from West Chester University in 1996 at the age of 49.
Patty studied Renaissance Art in Florence, Italy in 1993 and fell forever in love with that beautiful city.
Patty was a retirement plan coordinator for Genesis Heathcare in Kennett Square, PA for 11 years, retiring in 2009.
She is survived by her long time companion Joseph Morrison; her son Steve Carrington, daughter-in-law Maria and grandson Michael of New Jersey; her daughter Aundria Hicks, son-in-law Robert and granddaughters Katlyn and Victoria of Smyrna, DE; her sister Mary Arias and brother-in-law Eduardo Arias of San Louis Obispo, CA; her very special cousins, Peggy Cosgrave and Peggy and Wayne Ferenz; loving nieces, nephews and many wonderful friends.
Patty enjoyed being with family and friends, bird watching, traveling, gardening and dancing.
Relatives and friends are invited to visit with the family from 5 to 7 on Wednesday evening, June 27and again from 8:15 to 9:15 on Thursday morning, June 28, at the Kuzo & Grieco Funeral Home (610-444-4116), 250 W. State Street in Kennett Square.
Mass of Christian Burial will be celebrated at 10 on Thursday morning, June 28, at St. Patrick Church, 212 Meredith St., Kennett Square. Interment will be in San Luis Obisco, Calif. Cemetery.
In lieu of flowers, contributions may be made in Patty's memory to the St. Jude Children's Research Hospital, 501 St. Jude Place, Memphis, TN 38105.

See Contributors Page http://chaddsfordlive.com/writers/
Comments
comments