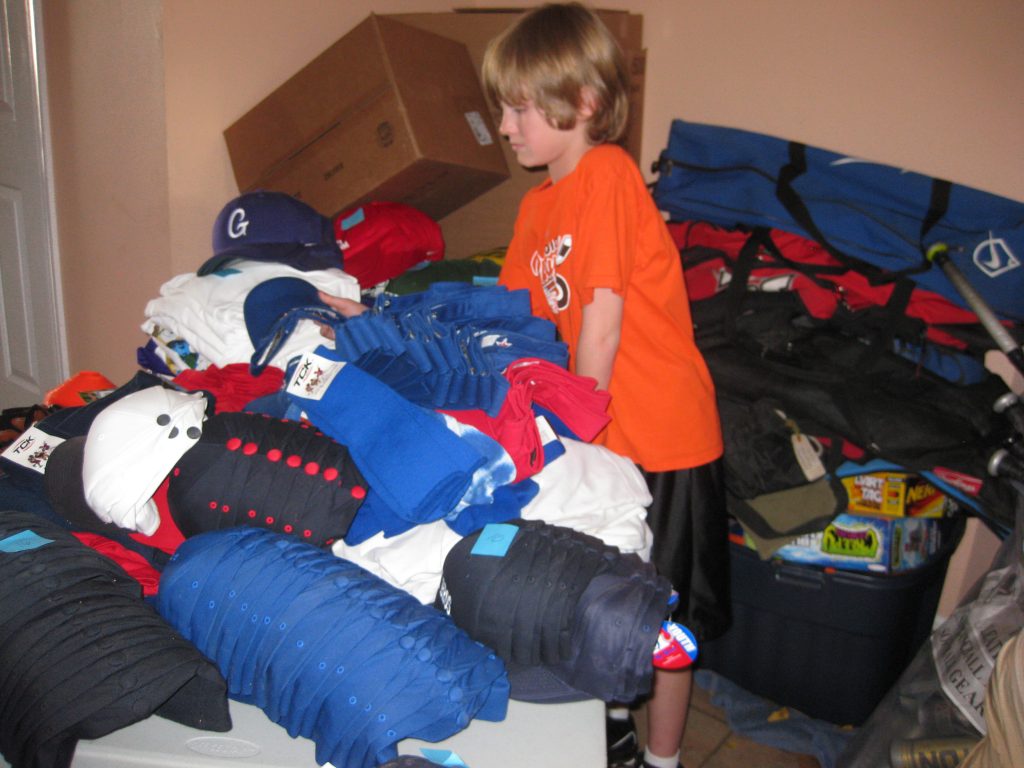 Michael Walter-Dillon knows how to help others and has a mound of baseball equipment in his kitchen to prove it. Walter-Dillon plays for the KAU Little League and the Unionville Recreation Association and is in the third grade at Chadds Ford Elementary School. The equipment has been collected for the Oriole Advocate program called Cardboard to Leather.
Walter-Dillon arranged collection sites at the Unionville Middle and High Schools, and at the Hillendale and Chadds Ford Elementary Schools. The collection is enough to supply 15 teams with 15 players on each team.
Walter-Dillon expressed surprise at the amount of equipment that came in, although this is not his first service project. Last year he worked on "Change Can Make a Difference." Students at Chadds Ford Elementary school donated change which added up to $1002 to buy a school tent in Haiti.
Cardboard to Leather is a project which collects good used sports equipment for underprivileged youth in developing countries. The goal is to replace cardboard balls and sticks with leather baseballs and bats. Equipment has been distributed in Afghanistan, Aruba, Belgrade, Belize, Cuba, the Dominican Republic, Nicaragua, and Venezuela. Walter-Dillon isn't sure which country his collection will go to. He may find out when the representatives of the Oriole Advocates come to pick up the gear.

Emily Myers has lived and worked in Chadds Ford for over thirty five years.  She founded the parent company of Chadds Ford Live, Decision Design Research, Inc., in 1982.  ChaddsFordLive.com represents the confluence of Myers' long time, deep involvement in technology and community. Myers was a founding member of the Chadds Ford Business Association and currently serves on its board of directors.  Her hobbies include bridge, golf, photography and Tai Chi. She lives with her husband, Jim Lebedda, in Chadds Ford Township.
Comments
comments