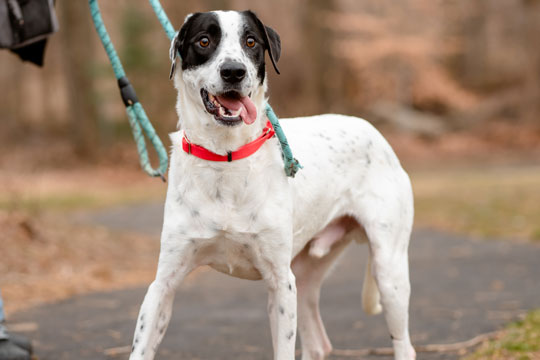 The following animals are ready to be adopted from the Brandywine Valley SPCA in West Chester.
Davi
Davi is a pretty black and white senior lady who has recently arrived at the shelter. We are still getting to know her, but she has shown she likes pets and is very curious. Please come say hello to this cutie-patootie at the shelter. You can name your fee for Davi through Sunday, Feb. 26.
Rocket
Rocket came to us from a southern shelter that has more dogs than adopters. He is a very friendly and loving dog. He enjoys walks and playing and has the most adorable smile. If you would love to give Rocket a forever home, please bring your family and any other dogs to the shelter for a meet and greet. You can name your fee for Rocket through Sunday, Feb. 26.
For more information, go to www.bvspca.org or phone 484-302-0865.

See Contributors Page https://chaddsfordlive.com/writers/
Comments
comments