It's been a tough year for school boards around the country. But it's been tougher on parents with school-aged children.
Parents in states across the country have expressed anger at mask mandates, at Critical Race Theory being pushed into the curriculum, and for including and, in some cases promoting LGBTQ life. Granted, many of those reports are from conservative groups, but that does not invalidate their claims or concerns.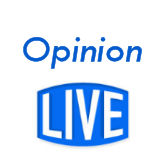 As with other things, parents have the right to express their frustrations and anger, be they right or wrong. That said, others are free to vocally disagree with their viewpoints. But what can't be denied is their right to speak their mind. Yet, some school boards, even a few local boards, think they can and should restrict the constitutional right to petition the government for a redress of grievances.
Make no mistake, school boards are a part of their state governments. What we refer to as "public" schools should more accurately be called government schools. School board members are elected to their positions and take an oath to uphold the Constitution. And school boards have the power to levy real estate taxes. So, yeah, the boards are government, and people have the right to gripe at school board directors if they see something going on in schools that they think is wrong.
Not all school board members like that last fact. Of course, they'll say they do, but some show otherwise. A case in point is what happened earlier this year at a West Chester Area School Board meeting when the board President Chris McCune ripped the microphone from a woman's hand and had her thrown out of the meeting for going over her time, even though others had done the same. Maybe her berating him added to his urgency. A video of the incident on YouTube went viral and drew some national media attention. (McCune lost his bid for reelection in November because of the incident.)
Not as dramatic as the West Chester Mic Grab, but almost as demonstrative, was the Great U-CF Walk-off.
During the August meeting, a parent wanted to speak out against forced masking, something that many parents had been doing for months, but to no avail and they wound up feeling unheard and disrespected. This man was not going to stop talking at the three-minute limit, and he announced his attention to talk for as long as he needed to.
School Board President Jeff Hellrung called a recess for an executive session. They came back 20 minutes later and held a more subdued meeting, even talking about masking.
Yet, some parents still contend the board members and administration are shutting their ears to them or just don't want to have an open and honest talk. Because of the August incident, the board went back to Zoom meetings briefly and announced in October that the directors are considering a change to Policy 903. That's the policy the board is to follow regarding public comment.
One potential change under consideration would require people to sign up to make a public comment. How would that play on the minds of people who already feel ignored and disrespected by the board? I doubt it would fill them with any confidence that things would improve.
And now we learn the story of Claude Albert, a father who wasn't allowed to advocate for his son before the board because the dad lives in New Jersey. His son and ex-wife live in Chadds Ford, but he's out of the district.
Policy 903 currently reads: "The board requires that public participants be residents or taxpayers of this district. Others may be recognized at the discretion of the presiding officer."
The first sentence applies since Albert lives elsewhere. But the second sentence makes it clear that the first sentence doesn't always apply. The board president or whoever is presiding at a given meeting has the discretion to allow an "outsider" to speak.
And Hellrung acknowledged that fact when asked why he didn't allow the speaker.
"I thought it best to enforce the policy as written and didn't see a good reason to override the general policy, nor did he ask me to do that," Hellrung said in response to an email from Chadds Ford Live.
He went on to say he thought he was doing the man a favor by letting him know in advance so he wouldn't have to make a long, two-way trip between New Jersey and the district.
Albert is the father of a Patton Middle School student who has been having health problems because of the masking. In a letter from the family to the board, they said their son was experiencing headaches, shortness of breath, anxiety, and decline in cognitive performance because of the masks.
The good news, according to Albert, is that Steve Disinger, the principal at Patton, got exemption papers to the family, and the boy is now exempt from wearing the mask. But that help did not come from the board. Instead, the board president silenced the dad that night of Dec. 6.
Other parents have also reported their kids having health issues because of — or related to — the masking. For example, one young girl threw up in her mask because she felt ill but was afraid to remove the mask.
Sometimes school board actions or announcements can remind people of a not-so-kind quote about school boards from Mark Twain: "God made the idiot for practice, and then he made the school board."
But Twain was a humorist and what's been going on with schools this year is far from humorous. Preventing Mr. Albert from advocating for his son was worse than idiotic; it was arbitrary and authoritarian.
Forced masking in schools may soon become a moot point. The state Supreme Court has overturned the state masking mandate. But the school district also follows recommendations from the Chester County Health Department. What would the district do if the health department said to keep the masks?
What would the parents do if the district went along with such a restriction from the health department? And what would the board do if those upset parents became angry and loud? Would the board have the parents declared domestic terrorists? That's what the National School Boards Association asked the Biden administration to do a few months ago.
No, not a good year at all for school boards or parents.

Rich Schwartzman has been reporting on events in the greater Chadds Ford area since September 2001 when he became the founding editor of The Chadds Ford Post. In April 2009 he became managing editor of ChaddsFordLive. He is also an award-winning photographer.
Comments
comments