Kennett Township supervisors will discuss possible tax increases at a special meeting Thursday at 7 p.m.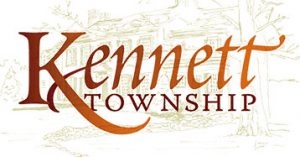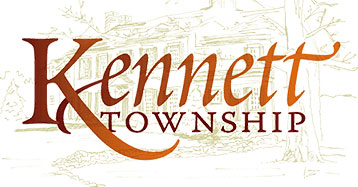 After weeks of discussing expense requests for the 2021 budget, the supervisors will look at how to address funding shortfalls in the township. They had previously discussed implementing a local services tax and will discuss increasing real estate taxes as well.
"Adopting a 2021 budget without a tax increase will be very difficult as we rebuild township departments and achieve priorities of the board of supervisors," township Manager Eden Ratliff and Finance Director Amy Heinrich wrote in a letter outlining four scenarios for the 2021 revenue shortfalls.
Township residents and others can send questions in advance to gretchen.flack@kennett.pa.us. The meeting will be held over the Zoom app, and instructions to join can be found on the township's website, Kennett.pa.us. Residents can also look at the 2021 proposed budget with the moderate and extreme cost reduction options; that can also be found on the township website.
The supervisors will discuss four options at the special meeting.
Keep taxes the same, and keep expenses what they were in 2020. What that means is no empty positions in various township departments will be filled, and no capital projects approved for funding. "This would be a difficult path forward for the taxpayers," Ratliff and Heinrich wrote in the memo.
Approve all the 2021 funding requests, which Ratliff and Heinrich said in the letter would result "in an operating deficit of $775,000 and a capital and operating deficit of $1.8 million."
Make "extreme" cuts to the budget. What that means is road work, projects, and capital projects would be limited, and outside community organizations – like the Kennett Area Park Authority, the Kennett Area Senior Center, the Kennett Flash, The Land Conservancy, and others – would not be funded, according to Ratliff. Two police officers and a new employee for planning and zoning would be hired.
"Even with these extreme reductions, we still require the adoption of the local service tax and an increase in real estate millage rate to support emergency services of 3/10ths of a mil," wrote Ratliff and Heinrich.
Make "moderate" cuts to the budget. That would allow for the new staff, including police officers, and also funding "modest capital projects and community contributions," according to the memo. In this scenario, the supervisors would need to adopt the local services tax and increase the emergency services millage in real estate taxes by 1 mil.

Monica Thompson Fragale is a freelance reporter who spent her life dreaming of being in the newspaper business. That dream came true after college when she started working at The Kennett Paper and, years later The Reporter newspaper in Lansdale and other dailies. She turned to non-profit work after her first daughter was born and spent the next 13 years in that field. But while you can take the girl out of journalism, you can't take journalism out of the girl. Offers to freelance sparked the writing bug again started her fingers happily tapping away on the keyboard. Monica lives with her husband and two children in Kennett Square.
Comments
comments