Business
Posted by Thomas Padula on June 13th, 2018
Facebook is an incredibly powerful tool. Take advantage of what it has to offer by starting with these tips.

Posted by Lora B. Englehart on June 11th, 2018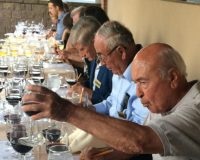 It's C-O-M-I-N-G. One of Chester County's favorite neighborhood parties, Twisted Vintner®, returns bigger and better for the eighth year this Thursday, June 14, starting at 6 p.m. at the Concordville Towne Center. To kick off this year's event, the Concordville-Chadds Ford Rotary Club sponsors held a members' homemade wine tasting at Pescatore's Italian Restaurant ...
Posted by Warren Cook on May 25th, 2018
There is a plethora of reasons performance management programs are less than successful in meeting their intended outcomes.  One significant factor contributing to this problem is the reluctance or hesitation of people leaders in conducting the performance review. Over time we have observed a variety of contributing variables that inhibit a people leader from ...
Posted by Maria Novak Dugan on May 18th, 2018
There was a time when the sun was the time clock. You worked from daylight until dusk to produce a successful harvest. There was no understanding of working 9-to-5. No populist "need to be balanced" explanation for working less. You weren't smarter because you worked less. There was only one reason why you didn't put in the effort required to be successful. Because ...
Posted by Rich Schwartzman on May 3rd, 2018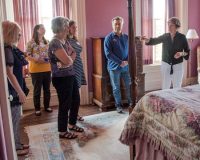 Members of the Chadds Ford Business Association got a brief tour of Painters Folly as part of their May 3 breakfast meeting. The meeting was held at the municipal building, but with no supervisors in attendance. Township Manager Matt DiFilippo gave a brief update on township matters and told the group that the township is looking to set up a steering committee to ...
Posted by Warren Cook on April 27th, 2018
Well-designed survey questions and scales will help you quickly and effectively determine which categories or functions of the workplace fall short in meeting the expectations of the workforce. You will need to establish a baseline either by using the first survey conducted at a point in time or by setting a goal of X percent satisfaction. For example, you could ...
Posted by Thomas Padula on April 24th, 2018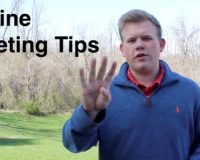 Online marketing can be a powerful tool, but many use it incorrectly.  These 4 tips will give you a good start when posting and increasing your presence on social media.
Posted by Maria Novak Dugan on April 20th, 2018
Every spring they appear like leaves in the fall. Unwanted, they sit at the end of the driveway in the muddy-muck left from winter. Landscapers, contractors, handymen, and asphalt companies have all latched on to a marketing technique that bears some discussion. Here's how it works: Print up a cheap flyer on yellow or green paper, grab some gravel or a single rock, ...
Posted by Warren Cook on April 13th, 2018
Engagement and morale are on the decline and as a leader, you are wondering what is wrong with your employees. You may even decide to embark on an engagement survey so that you can learn what is wrong with the workforce. Let me stop you right there and remind you that culture and morale start with the leaders of the organization and the behaviors and actions ...
Posted by Rich Schwartzman on April 5th, 2018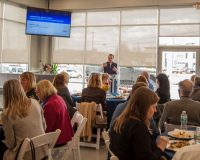 Members of the Chadds Ford Business Association learned  about digital marketing from Dave Kelleher, owner of David Dodge on Route 202. Kelleher hosted the group's April 5 meeting and gave a talk on how his car sales skyrocketed after he toned down both rhetoric and the amount of money he spent on advertising. The first thing he did, Kelleher said, was to drop the ...
Posted by Rich Schwartzman on March 31st, 2018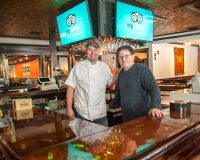 For those eagerly awaiting the return of the Chadds Ford Tavern, the wait is almost over. Owner Phil Ferro and his general manager Jay Schecter said the tavern will officially reopen Friday, April 6. Ferro has been working for months getting the tavern ready. There's new furniture and an upgraded beer and wine list, but the flavor of Chadds Ford will be maintained. ...