After the August school board meeting, the Unionville-Chadds Ford School District board members decided to retreat to a virtual format in order to avoid having to face parents who could not be trusted to act with "civility" and, in the words of Board President Jeff Hellrung, because there was a controversial topic "likely to spark even more parent anger than masks" on the September agenda.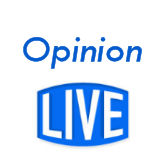 There were other reasons given, such as fear of Covid spread and "fears for their safety" due to the behavior of parents in other districts (the worst thing they could say about our parents were that one parent "refused" to stick to his three-minute time limit, and they were interrupted in their business by some heckling which they shouldn't have to tolerate).
Clearly, at this point, there is no legitimacy to their "fears of safety," and it was clear that the primary reason they retreated to a virtual format was to avoid having to deal with or be interrupted by angry parents as they conducted their business.
I've engaged in a lengthy email exchange with Mr. Hellrung, at first inquiring why the board changed the September format to virtual, then informing him of his legal and moral obligations under the state Sunshine Act to the parents of UCFSD to allow them to attend and face the board in person. But I have been stonewalled.
Although at the current moment, the October board meeting is still scheduled to be held in the auditorium, Mr. Hellrung has made it clear they reserve the right to move any meetings to a virtual format, so clearly, we cannot trust that the October meeting and others on the future docket will not be moved to virtual as well.
Lori Peters
Birmingham Township

See Contributors Page https://chaddsfordlive.com/writers/
Comments
comments