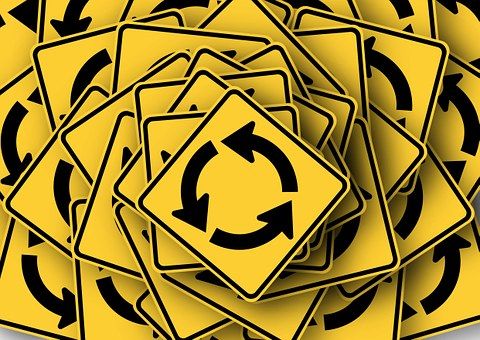 The S.A.V.E. organization held a webinar Tuesday night about roundabouts planned along Route 41.
"Re-Imagining Route 41" featured Londonderry Township's engineering consultant, Mark T. Johnson of MTJ Roundabout Engineering, and PennDOT District 6 consultant Bob Leonard, and included "a high-level concept design" of the highway from Route 926 to Route 7, according to Dan Linderman, the chairman of S.A.V.E. (Safety Agriculture Villages & Environment).
"With PennDOT proposing improvements on Route 41 that include two roundabouts north of U.S. 1 and an intersection redesign for State Street in Avondale, S.A.V.E. believes the time is right to unveil a high-level concept design for the corridor from MTJ Roundabout Engineering," according to the group's website.
PennDOT currently has four projects for Route 41: a proposed roundabout at the intersection with Route 926, another proposed roundabout at the intersection with Route 841, and improvements to the intersection of Route 41 and State Street in Avondale Borough, as well as the nearby bridge over the White Clay Creek. Information about those projects can be found at pa41.com.
Roundabouts can increase traffic safety, be designed for a variety of vehicles and with access to businesses, protect pedestrians and cyclists, and ease congestion, Johnson said.
"Roundabouts really have a significant effect," he said. "Roundabouts give you your capacity at the intersection without necessarily having to widen the roadway."
For the roundabout at the Route 926 intersection, PennDOT is currently finishing the preliminary engineering phase, according to Leonard of the firm of Erdman Anthony. He said they continue to fine-tune the design based on comments and municipal feedback and expect it to go to final design next year.
Johnson reviewed that plan and made suggestions that are being included, he said at the webinar.
"My review developed a concept that mitigated safety concerns," Johnson said.
The roundabout option being studied at the intersection with 841 was one that was initially envisioned as a "stop-controlled intersection," according to PennDOT's project page but was changed last year. It is one of three alternatives currently being studied.
The roundabout concept for 841 and 41 is one that PennDOT and consultants like Johnson continue to study for ways to reduce the cost and also the impact to the village of Chatham.
Johnson has also studied the U.S. 1 interchange with Route 41 and whether roundabouts can "attempt to meet the long-range needs of the traffic."
The PennDOT project in the borough of Avondale is looking at the possible realignment of the intersection of State Street and First Avenue, as well as other improvements. Johnson said a roundabout at that intersection would have major impacts, but that a high-level design that preserves the historic buildings and lessons adverse impacts would be feasible. PennDOT is also studying the bridge over the White Clay Creek in the borough and how to address concerns with its structure.
According to Leonard, preliminary studies of the intersection began in 2019.
"We've completed the initial environmental overview," he said. "We're beginning to develop a range of successful alternatives."
One of the benefits of roundabouts, according to Leonard, is the ability to slow traffic approaching them.
"Roundabouts will complement the features now in place," Leonard said. "Our intent is to slow traffic down through the community."
More information can be found at www.pa41.com or at S.A.V.E.'s website, savepa.org.
At the beginning of the webinar, S.A.V.E. honored state Sen. Andy Dinniman, citing his long relationship with S.A.V.E. and his work in the community. Linderman said S.A.V.E. will make a donation to a charity that Dinniman chooses.
"It's a distinct honor for S.A.V.E. to honor Andy," he said.

Monica Thompson Fragale is a freelance reporter who spent her life dreaming of being in the newspaper business. That dream came true after college when she started working at The Kennett Paper and, years later The Reporter newspaper in Lansdale and other dailies. She turned to non-profit work after her first daughter was born and spent the next 13 years in that field. But while you can take the girl out of journalism, you can't take journalism out of the girl. Offers to freelance sparked the writing bug again started her fingers happily tapping away on the keyboard. Monica lives with her husband and two children in Kennett Square.
Comments
comments