Enjoy the warm summer days at a gorgeous craft fair or cool off in an art gallery and enjoy the art of the talented artists of the Brandywine Valley! New shows are opening this week with events through the rest of the summer. Remember to check websites and social media for updated health and safety measures for each venue.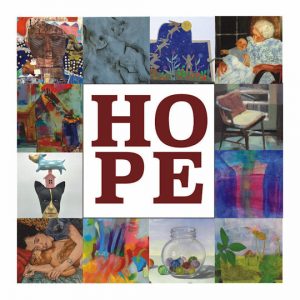 Take a stroll at Water's Edge, the new show at Square Pear Gallery. With artwork by eighteen local artists, the scenes of lakes, river, beaches, and oceans bring to mind cool breezes and lazy days. The show is open through August. The Square Pear Gallery is located at 200 East State Street, Kennett Square, PA. More information can be found at SquarePearGallery.com.
Enjoy music, movement, and good company at the David Katz Gallery during First Friday in Downtown West Chester on August 5th. The David Katz Gallery is located at 128 East Gay Street, West Chester, PA. More information can be found at DavidKatzGallery.com.
The Church Street Gallery has an exhibition of paintings by Paul DuSold now through August 27th. The Philadelphia Tradition features gorgeous familiar scenes and vibrant still life paintings. Explore this gallery and others during First Friday in West Chester each month. The Church Street Gallery is at 12 S. Church Street, West Chester, PA. More information can be found at ChurchStreetGalleryWC.com.
HOPE at the Media Arts Council predicts that things will (probably) get better with an exhibition through August 28th. The show, curated by Maryann Buschini, features works by twelve local artists. There is also a show from Leslie Hubbard titled Into the Wild Fine Arts. An Opening Reception for both shows will be held Friday, August 5th from 5 to 7 pm. The MAC Arts Center is located at 11 E. State Street, Media, PA. More information can be found at MediaArtsCouncil.org.
Fine crafts and more take over the Oxford Arts Alliance with An Exhibition of the Chester County Craft Guild. An Opening Reception will be held Friday, August 5th from 5 to 8 pm. The Emerging Artist Gallery will show the work of Kay Reyburn, a Richard Beards Scholarship Recipient and Oxford Area High School Art Student. Kay's Kreations runs from July 1st through August 26th. The Oxford Arts Alliance is at 38 S. Third Street, Oxford, PA. More information can be found at OxfordArt.org.
Eleven popular local artists are participating in the Endless Summer Show at Gallery 222. A Closing Artist Reception will be held on Thursday, September 8th from 5:30 to 8 pm. Check their website to confirm hours, or the show is available to view online or by appointment. Gallery 222 is located at 222 East King Street, Malvern, PA. More information can be found at Gallery222Malvern.com.
An evocative set of exhibitions gives new perspectives and invites conversation at the Brandywine River Museum of Art. Gatecrashers, curated by Katherine Jentleson and organized by the High Museum of Art, is on display from May 28th through September 5th, 2022. Night Coming Tenderly, Black features photographs by Dawoud Bey from his acclaimed 2017 series. It is on view in the Brandywine's Strawbridge Family Gallery from May 19th through August 31st, 2022. The Brandywine River Museum is located at 1 Hoffman's Mill Road, Chadds Ford, PA. More information can be found online at Brandywine.org/Museum.
Take a stroll through the Sculpture Garden and the Galleries at The Delaware Art Museum to experience Steel in Flux, a retrospective show celebrating the artwork of Stan Smokler, on display from June 25th through September 11th. These steel pieces, which range in scale from two-dimensional wall pieces to large outdoor installations, invite the viewer to see beyond metal to the ethereal. Also on view are e. jean lanyon: The Magic Language through August 7th and Indigenous Faces of Wilmington through September 8th. The Delaware Art Museum is located at 2301 Kentmere Parkway, Wilmington, DE. More information about all these exhibits, workshops, and more can be found at DelArt.org.
Take one more look at Untethered Vision at The Art Trust at the Closing Reception on August 4th from 5 to 8:30 pm.  Featuring eight self-taught artists, this exhibition is in partnership with The Creative Vision Factory. The Art Trust is at 16 West Market Street, West Chester, PA. More information can be found at TheArtTrust.org.
Believe in Tomorrow: Outdoor Sculpture Exhibition takes over the grounds of The Main Line Art Center now through October 14th. The Main Line Art Center is located at 746 Panmure Road, Haverford, PA. More information can be found at MainLineArt.org.
The Station Gallery will have its Summer Group Show from August 1st to the 31st. The Station Gallery is located at 3922 Kennett Pike, Greenville, DE. More information can be found at StationGallery.net.
The Wilmington Art Loop is held every First Friday in Downtown Wilmington. A complimentary shuttle will run between the stops from The Delaware Contemporary, 200 South Madison Street, Wilmington, DE, DEContemporary.org. More information, including all the stops and featured artists and shows on the Loop, can be found at ArtLoopWilmington.org. The Blue Streak Gallery is located at 1721 Delaware Avenue, Wilmington, DE.

Victoria Rose (she/her) is an editor, writer, avid reader, self-described geek, and fan of all things creative. Her passion for words has led to her current career as a freelance editor, and she is the owner of Flickering Words, an editing service. When not wielding a red pen (or cursor), she loves reading books of all genres, playing video, board, and word games, baking ridiculous creations to show off on the internet, or enjoying the gorgeous outdoors. She is a board member of the West Chester Film Festival and part of the Thirsty Monsters, a team of streamers from around the world who fundraise for various charities supporting LGBTQIA+ and accessibility rights. She can be found online @WordsFlickering or the Brandywine Art Guide @BrandywineArtGuide.
Comments
comments