Delaware County District Attorney Jack Stollsteimer has issued a scam warning. The scam involves Pennsylvania's unemployment compensation system. Some residents have received checks for unemployment claims for which they never filed.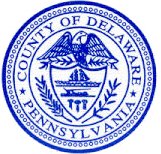 "The pandemic has exacerbated many longstanding problems, and one of those is identity theft,' Stollsteimer said. "Apparently, scammers have been signing up unwitting – and still fully employed – residents for jobless benefits as part of a surge in sophisticated identity theft. If you receive a check that you are not expecting, do not cash it."
The DA's office said anyone who receives an unemployment check they didn't apply for, should return it to the Department of Treasury Comptroller's Office, Attn: Mark Accorsi, Room 113, Finance Building, Harrisburg, PA 17120.
Cashing the checks or using directly deposited funds knowing that you have not applied for PUA or any other UC program may be deemed fraud and repayment will be required.
If the money came through direct deposit, that money must be repaid via personal check, cashier's check, certified check, or money order to the "PA UC Fund." Please include a brief signed statement with the reason you are sending in the payment and include your printed name, address, last four of your social security number, phone number, and email address.
The payment should be mailed to the Department of Labor & Industry, 651 Boas St., Room 500, Harrisburg, PA 17121

See Contributors Page https://chaddsfordlive.com/writers/
Comments
comments