The Brandywine Valley Scenic Byway in Chester and Delaware Counties is now designated as a National Scenic Byway. That announcement came from the Federal Highway Administration and PennDOT last week, according to a press release.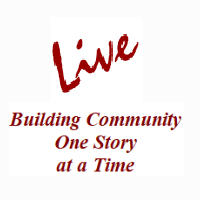 "The Brandywine Valley Scenic Byway Commission, the managing entity for the byway, would like to thank all those who supported our effort to achieve this recognition. The member townships, the cultural and scenic attractions along the byway, PennDOT, the convention and visitors' bureaus, the planning commissions and especially the Delaware Brandywine Valley National Scenic Byway with whom we will share a special future," the release said.
"The Brandywine Valley Scenic Byway will continue to be a place with a deep and varied history recognizable in the landscape and intertwined with a distinctive natural environment and pastoral scenic vistas—vibrant threads which together make a rich tapestry for the use and enjoyment of residents and visitors alike.
Chadds Ford Township supervisors congratulated Chadds Ford residents Debbie Reardon and Kathleen Goodier for their efforts in making the byway a reality.
"Congratulations," said Supervisors' Vice-Chair Samantha Reiner. "This is a great accomplishment. Thank you all for everything you've done to get us here."
The Brandywine Scenic Byway begins at Wilmington's Rodney Square and heads to the border with Pennsylvania. At that point it splits, with one section coming up Route 52 and another coming up Creek Road.
The byway comes up those two roads to Lenape. Then makes a figure-eight loop up to Strasburg Road at the edge of West Chester Borough. In all, it covers about 25 miles of Pennsylvania roadways.

See Contributors Page http://chaddsfordlive.com/writers/
Comments
comments