On a night when Concord Township Council announced the acquisition of more land for open space, a former council member made not so veiled allegations of impropriety by the council's president.
Councilman John Crossan formally announced the township bought the Carilla property, a site of slightly more than two acres at 886 Naamans Creek Road. A development of four townhomes and two single-family homes had been proposed for the site. But that changed with the purchase.
The Carillas will retain 0.5 acres while the township will get the remaining 1.8 acres with the hopes of reforesting the site, Crossan said. The significance of the site, he said, is that it contains the headwaters of the Webb Creek, has been identified as a core habitat and protects the area's viewshed.
Crossan said the township has acquired 25 acres for open space in the last six months. The township is paying $75,000 for the Carilla property.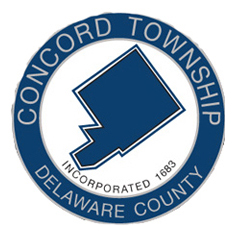 But it was during the public comment period when the atmosphere became testy with the year-long bickering between former Councilman Joshua Twersky and Council President Dominic Pileggi.
Twersky prefaced his public comment period remark saying, "We'll continue our series on corruption and conflicts of interest." He then brought up the already known fact that Pileggi owns Olde Ridge Village in Chadds Ford Township, which is across Ridge Road from the empty lot in Concord that was approved for a shopping center, The Shops at Ridge Road.
Both men began over-talking one another, and then Twersky pressed Pileggi on what other properties he owns. Pileggi's answer was that he owns one other piece of property, a 1-acre building lot on Patricia Lane across the street from his home.
Twersky then said when Pileggi calls for a vote, he doesn't call for any discussion. He referred to that as "his old shenanigans."
At that point, Twersky began reading part of a letter from Pileggi that went out with the tax bills. In the letter, Pileggi wrote: "Our ability to again not have to raise our Township Taxes is also due to the hard work of our Township Employees and Consultants, who in the performance of their duties and responsibilities, continue to stretch out tax dollars to their maximum potential."
Twersky paused at that point in his reading and said, "Sorry, I have to throw up in my mouth a little every time I read that."
He then went on to say that while township employees have annual reviews, the professional consultants do not. Those professionals also get annual increases of about 4 percent, which far exceeds Social Security's cost of living adjustments. Twersky added there was no bidding for those positions.
"You have done absolutely zero to evaluate the minimum, let alone the maximum potential of the township's professional consultants. You don't have a clue whether the township's professional consultants are robbing the taxpayers of Concord Township blind," Twersky said.
Then, as he has previously said, Council should not praise itself for not increasing taxes, but should instead offer tax decreases since the township has been running surpluses for 11 years totaling about $12 million.
"Until I found [those surpluses], there was zero done with them and zero plans to do anything with them," he said and labeled that "theft by deception."
Pileggi said Twersky had attacked his integrity and felt the need to set some things straight. Specifically, he felt there was a need to address the issue of the veiled innuendo of impropriety regarding the approval of the shopping center across from Olde Ridge Village. Pileggi said he has recused himself from any and all discussions and votes on the matter ever since it first came up 13 years ago, and that Twersky observed him recusing himself during Twersky's time on Council.
"I recused myself in 2007, '08, '09 and every time that came up and what I find ironic is in 2018 when Mr. Twersky was on the board and another resolution came up on the matter, I got up and left the room… I didn't even sit in the room for any deliberation or discussion. Josh, you were at that meeting, you approved those minutes. You asked why I got up. You were answered. You knowingly put something out there. I think that impugns my integrity and I'm not going to sit by silently," Pileggi said.
But more followed. As township solicitor Hugh Donaghue moved from the main table to the speakers' podium to address some of Twersy's comments, Council Vice President John Gillespie corroborated Pileggi's account of recusing himself.
Donaghue, who has also been a target of Twerky's criticism, said he and his law firm were hired as Concord's solicitor in 2002 after the township interviewed multiple lawyers and firms, and that the retainer and hourly fees he and his firm are paid are in line with rates paid to solicitors in other municipalities of the same approximate size and population as Concord. Donaghue's retainer is $4,075 per month plus $180 per hour.
Donaghue also said every Concord Board of Supervisors, now Township Council, has reaffirmed the structure of compensation ever since.
"Over the last 18 years, the Concord Township Board of Supervisors, Council, has approved the same compensation format annually. That is 15 different supervisors or council persons, each of them elected by the citizens of Concord Township, have approved the selection of solicitor and compensation as formatted, 18 separate times," he said, adding that the bills he submits, as well as those submitted by the other hired professionals, are reviewed each and every month.
"The fact is," Donaghue continued, "Mr. Twersky himself approved professional bills 24 times [in his two years on council] and never voiced a single objection."
He further said that during 2015 and 2016, Concord Township's Government Study Commission, of which Twersky was a member, never recommended any changes to how the solicitor or engineer was compensated. Donaghue then quoted the Commission's report that said, "We believe the township operates very efficiently and that each existing position will remain necessary for the efficient operation in the future regardless of whether the electorate adopts the [Home Rule] Charter."
Donaghue added, "That's the document Mr. Twersky agreed to and signed off on."
He then offered a personal observation: "Mr. Twersky can choose to be ambitious. Mr. Twersky can choose to be a politician. Mr. Twersky can choose to be a blind, ambitious politician and he can choose to ignore the facts and hide the truth to advance his political ambitions. However, Mr. Twersky is not entitled to obfuscate, without response, as reasonable and fair-minded people would understand: facts are facts, the truth is the truth. And the darkness of blind ambition cannot dim the light of truth."
New Councilman Peter Pagano made a brief statement acknowledging the partisan split in the township. He also said inflammatory words such as shenanigans, and various accusations don't help. He spoke directly to Twersky, reminding him of the adage that "You get more flies with honey than with vinegar."

Rich Schwartzman has been reporting on events in the greater Chadds Ford area since September 2001 when he became the founding editor of The Chadds Ford Post. In April 2009 he became managing editor of ChaddsFordLive. He is also an award-winning photographer.
Comments
comments