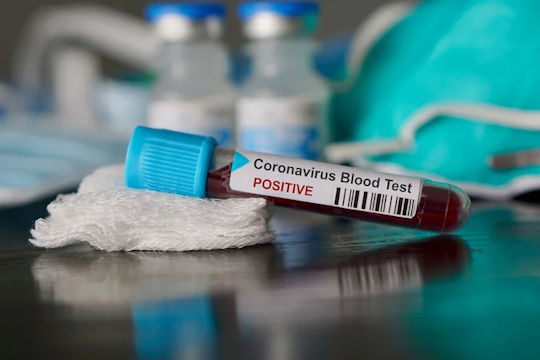 Coronavirus has been a fixture in the news cycle since the start of the new year. The Centers for Disease Control and Prevention (CDC) describes its spread and the ongoing investigation as an "emerging, rapidly evolving situation."
Within the last 24 hours, nearly 6,000 cases had been confirmed by the World Health Organization across 16 countries, including five in the United States. And at least 132 people have died from the virus, according to Chinese officials. No deaths have been reported outside China. Americans are now being discouraged from visiting China.
Here's what you should know about the coronavirus:
Coronaviruses are a large family of viruses that circulate among animals. Some can be transmitted from animals to humans and cause respiratory infections. They're typically mild, but, in some cases, they can be lethal. This particular strain, which has come to be referred to as 2019-nCoV, is believed to have a link to a large seafood and animal market in Wuhan, China, suggesting the virus likely emerged from an animal source. Prior to December, it had never been identified in humans.
2019-nCoV now appears to be spreading from person-to-person, but it's not clear yet exactly how it's spreading. Some viruses are highly contagious, while others are less so. Some are spread via respiratory droplets produced when an infected person coughs or sneezes, like the flu, though the flu is not a coronavirus, according to Jackeline Iacovella, M.D., Chief of Infectious Diseases and Travel Medicine at Delaware County Memorial Hospital and Chair of Infection Control for the Crozer-Keystone Health System.
Airborne viruses, on the other hand, aerosolize in tiny particles that can remain suspended in the air longer than the droplets and travel much farther. "As a result, they can spread a lot faster," Dr. Iacovella said.
The symptoms in the cases reported so far have included mild to severe respiratory illness with fever, cough, and difficulty breathing, according to the CDC.
The Pennsylvania Department of Health has been in constant communication with hospitals throughout the state regarding 2019-nCoV. "Treatment and containment plans are in place at all of the Crozer-Keystone emergency departments," Dr. Iacovella said. "We've also sent notifications to all of our outpatient practices."
While the threat is not imminent in the Philadelphia region at this point, it is the peak cold and flu season. "So, we're advising people to exercise good infection prevention measures: Cover your mouth and nose with a tissue or your sleeve, not your hands; wash your hands often with soap and water for at least 20 seconds; avoid touching your eyes, nose, or mouth with unwashed hands; avoid contact with sick people, and be up to date with your flu immunization," she advised. "If you come down with a respiratory illness, avoid exposing others."
If you think you may have been exposed to 2019-nCoV, either during a recent visit to China or by contact with someone who's traveled to the Wuhan region within the last two weeks, and you're experiencing symptoms, call your family doctor immediately. Do not visit the office or an emergency room without advance notice. You may risk exposing others. If, after calling, you are advised to come in, follow the instructions you are given and wear a facemask.
Updated information can also be found on the CDC's website.

Crozer-Keystone Health System's physicians, specialists and advanced practitioners are committed to improving the health of our community through patient-centered, quality care across a full continuum of health services. Crozer Brinton Lake is Crozer-Keystone's comprehensive outpatient care facility in western Delaware County, offering primary care, specialty services, outpatient surgery and advanced cancer treatment. Contact us: 300 Evergreen Drive, Glen Mills, PA 19342 http://www.crozerkeystone.org/Brinton-Lake 1-855-254-7425
Comments
comments