Posted by Rich Schwartzman on January 15th, 2019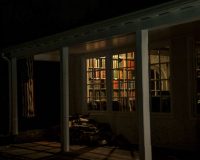 While not a motel, Baldwin's Book Barn still leaves the light on for you.

Posted by ChaddsFordLive on January 15th, 2019
• Maura McManus, Class of 2021, from Chadds Ford, was named to the dean's list at Bucknell University during the fall semester of the 2018-19 academic year. A student must earn a grade point average of 3.5 or higher on a scale of 4.0 to receive dean's list recognition. • Michaela Clarkson, of Chadds Ford, was named to the dean's list for the fall 2018 semester at the ...
Posted by Press Release on January 14th, 2019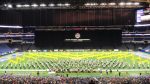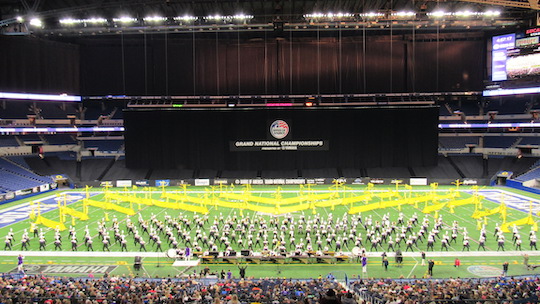 West Chester University's Wells School of Music announced today that the Incomparable Golden Marching Band is the recipient of the distinguished 2019 Sudler Trophy. Presented by the John Philip Sousa Foundation, the Sudler Trophy is known as the "Heisman Trophy of the collegiate band world." It is awarded every other year to a college or university marching band ...
Posted by Press Release on January 14th, 2019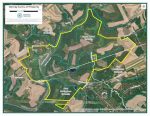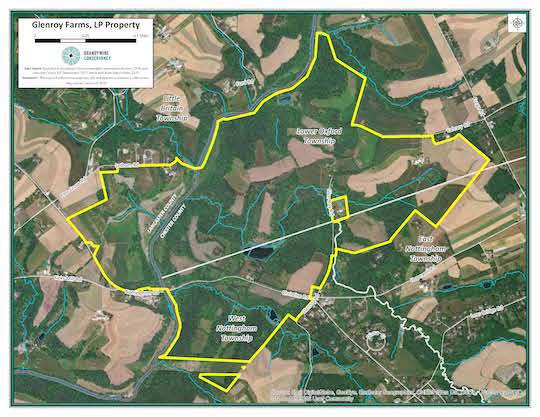 The Brandywine Conservancy has been awarded a $1.5 million grant from the Pennsylvania Department of Conservation and Natural Resources to be used towards the acquisition of a 569-acre natural area along the Octoraro Creek in Lower Oxford and West Nottingham Townships, Chester County. This area is a portion of the 952-acre Glenroy Farm property that spans Chester and ...
Posted by Press Release on January 14th, 2019
Escape to a balmy oasis filled with nearly 5,000 blooming orchids during Orchid Extravaganza at Longwood Gardens January 19 through March 24. Longwood's heated 4-acre Conservatory provides an escape from winter's chill, featuring thousands of colorful orchid blooms displayed in extraordinary ways. In addition to the one-of-a-kind horticultural display, Orchid ...
Posted by ChaddsFordLive on January 14th, 2019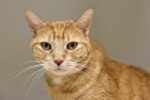 The following animals are ready to be adopted from the Brandywine Valley SPCA in West Chester. Sandy Sandy is the somewhat rare female orange tabby. This gorgeous girl lost the only home she knew for all of her five years when her owner's health failed, so she's a bit overwhelmed. With patience and kindness in a quiet home, Sandy can be a wonderful companion pet. ...
Posted by Rabbi Jeremy Winaker on January 13th, 2019
Do you love to read? I do. Can you imagine being a book, not just a bookworm? You read that correctly, can you imagine being a book? For all that Jews are called "people of the book," referring to our roots in the Bible's Hebrew Scriptures, once upon a time, there were rabbis whose job was to be a book. I remember clearly the class in rabbinical school where my ...
Posted by Dr. Kayta Gajdos on January 12th, 2019
Parents may want their children to adhere to the myth, "Don't do as I do, do as I say." However, the truth is quite to the contrary. From infancy onward, children model their behaviors based on what their parents do. Phyllis Magrab, director of the Georgetown University Center for Child and Human Development, reminds us that toddlerhood is an age when children ...
Posted by ChaddsFordLive on January 11th, 2019
PennDOT has announced the following road projects, which are weather-dependent and could affect residents in the greater Chadds Ford area during the week of Jan. 12-Jan. 18. Motorists are urged to allow extra time if they are traveling through one of the construction zones. Work schedules are subject to change. • Traffic pattern changes will cause lane restrictions ...
Posted by Rich Schwartzman on January 10th, 2019
Chadds Ford Township supervisors Wednesday night announced an amnesty for township businesses that are behind in their Business Privilege Tax payments. Supervisors' Chairman Frank Murphy said the amnesty only applies to penalties accrued and only if those businesses pay their back taxes by April 15. Murphy explained that a previous tax collector didn't apply ...
Posted by ChaddsFordLive on January 9th, 2019
Caln Township Police Department today responded to a reported robbery at the Turkey Hill gas station located on Bondsville Road which resulted in the arrest of two men who allegedly robbed a Thornbury Township gas station on Monday, according to a press release issued by Det. Lt. William Cahill of the Westtown-East Goshen Police Department. According to the release, ...