Posted by Rich Schwartzman on October 20th, 2020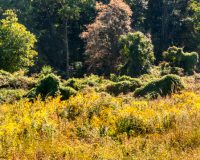 Thick brush makes it appear as if camouflaged creatures are creeping forward.
Posted by ChaddsFordLive on October 19th, 2020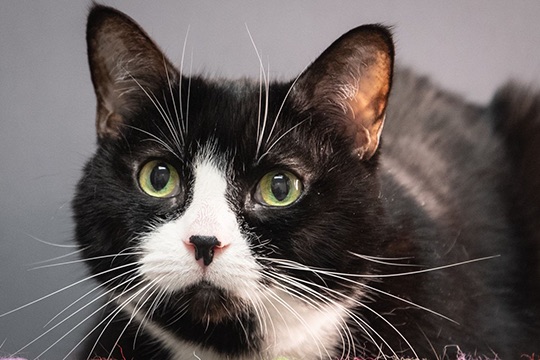 The following animals are ready to be adopted from the Brandywine Valley SPCA in West Chester. Miss Cleo Miss Cleo had tragedy in her family and arrived at the Brandywine Valley SPCA in rough shape. But now she is ready to move on with her life and find some love. This sweet girl is looking for a quiet home where she can recover from all she's been through. Miss ...
Posted by Will Stern on October 18th, 2020
As election day approaches, how can you stay sane and spiritually healthy? Well, here are three Bible verses to consider (and memorize if you have time): • "Love your enemies, do good to those who hate you." (Luke 6:27 ESV). Who are your political enemies? If you are a Trump supporter, it may be Biden supporters. If you're a Biden supporter, it may be Trump ...
Posted by ChaddsFordLive on October 16th, 2020
PennDOT has announced the following road projects, which are weather-dependent and could affect drivers in the greater Chadds Ford area during the week of Oct. 17 to Oct. 23. Motorists are urged to allow extra time if they are traveling through one of the construction zones. Work schedules are subject to change. • Gas maintenance will continue to cause daytime lane ...
Posted by Press Release on October 16th, 2020
The Chester County Board of Elections has approved the polling place locations for the Nov. 3 General Election. There will be 192 polling locations opened throughout the county that will house all 230 precincts. Because of the current COVID-19 pandemic, a small number of polling places will not be open for the 2020 General Election. Voters who are affected by a ...
Posted by ChaddsFordLive on October 16th, 2020
• Berkshire Hathaway HomeServices Fox & Roach, REALTORS® salutes sales associates in the Chadds Ford office for being the office leaders for the month of September 2020. Individuals recognized are Cher Finnan, recognized for volume; Aaron Wilson, recognized for units; and Cheryl O'Donnell, recognized for units. Also recognized were two teams, the Susan Manners' ...
Posted by Rich Schwartzman on October 15th, 2020
What started as a simple discussion about a possible zoning text change turned into an hour-long conversation about marijuana. During that conversation, members of the Chadds Ford Planning Commission learned that a medical marijuana dispensary wants to open up in Springwater Plaza in Chadds Ford. The exchange happened during the commission's Oct. 14 meeting. ...
Posted by Rich Schwartzman on October 15th, 2020
For Craig Williams, running for state representative is just an extension of his decades-long desire to serve. He retired as a full colonel from the Marine Corps after 28 years, having served as a weapons officer on F-18s during the Gulf War, and attended law school at the University of Florida while still in the Marines. After retiring, he became a federal ...
Posted by ChaddsFordLive on October 15th, 2020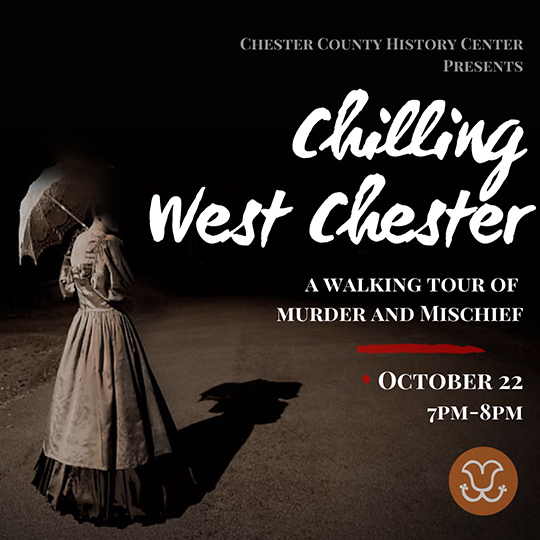 • Join the staff of Chester County History Center on Oct. 22 at 7 p.m. as they explore the dark history of West Chester, including true tales of murder, mischief, and misadventure. Guests will hear five macabre stories from West Chester's history while visiting some notable downtown landmarks. **Due to the graphic nature of the content, this program is not suitable ...
Posted by ChaddsFordLive on October 14th, 2020
Pennsylvania State Police Media Barracks • State police said they arrested Demetrios Karakasidis, 47, of Chadds Ford for DUI following a crash on Evergreen Place in Chadds Ford Township. The report did not include crash details other than it happened at11:02 p.m. on Aug. 31. A 41-year-old woman, also of Chadds Ford, was the reported victim. • Ian Reynierse, ...
Posted by Rich Schwartzman on October 13th, 2020
Concord Township residents had the chance to check out two projects during an informal open house Tuesday evening.  Both projects include trails. There was no formal presentation, but handouts were available. The Smithbridge Road project is funded by Concord Township, Garnet Valley School District, PennDOT, and DVRPC. It calls for dedicated turn lanes into Garnet ...