When:
2019-05-18T00:00:00-04:00
2019-05-19T00:00:00-04:00
CHESTER COUNTY STUDIO TOUR
May 18 & 19, 2019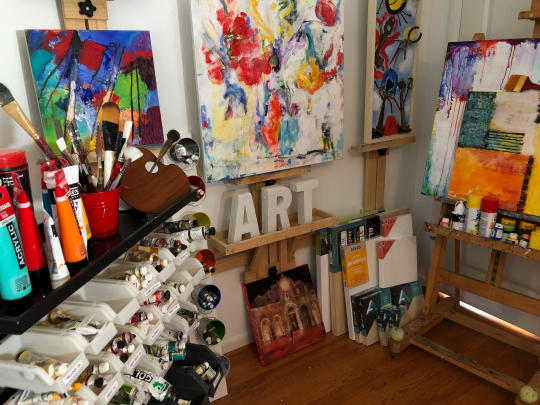 Nothing is better for those who love art, and especially those who collect great art, than two days of opportunity in May to meet artists in their studios and a chance to own unique masterworks.
"I am amazed at the talent that keeps popping up in Chester County! This year we have some outstanding new talented artists joining us, along with our stable of artists who create something new every year for the tour. There is so much talent in Chester County that it's worthy of hefty applause," said Jeff Schaller, artist and show coordinator. "The public will have a unique opportunity to see the creative process as many studios on the tour will feature works-in-progress and artist demonstrations. The tour has something for everyone, from the first-time art buyer to the seasoned collector, in a wide range of mediums and prices."
This year, 144 artists in 63 studios will exhibit different mediums, such as painting, sculpture, jewelry, photography, clay, glass, paper and fiber. All the artists will be on hand to share their studios, discuss their work, and meet buyers and browsers alike.
The 2019 Chester County Studio Tour is free and open to the public on Saturday, May 18, from 10:00 a.m. until 6:00 p.m. and Sunday, May 19, from 11:00 a.m. until 5:00 p.m. Please visit www.chestercountystudiotour.com for a map, artists and studio listings, and catalogue.  Handicapped accessible studios are marked on the studio pages in the catalogue and on the website.
The Chester County Studio Tour was created by Jeff Schaller, painter and tour organizer.
80 Highspire Road
Downingtown, PA 19335

phone: 610.942.9629
http://www.countystudiotour.com
Comments
comments