When:
September 29, 2019
all-day
2019-09-29T00:00:00-04:00
2019-09-30T00:00:00-04:00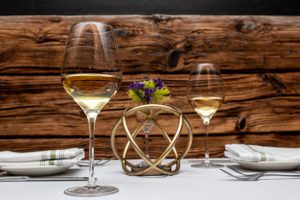 Kennett Square boasts an amazingly diverse array of new, established, and award-winning independently owned restaurants that continue to garner accolades from local and regional Philadelphia food writers as well as from visitors and local residents. Historic Kennett Square is pleased to celebrate the town's thriving restaurant scene with Kennett Square's Fall Restaurant Week, presented by generous sponsor Zommick McMahon, from September 29 to October 6.
Restaurant Week will offer diners the chance to experience New American and farm-to-table cuisine as well as international flavors from around the world. From quick and kid-friendly options to fine dining, BYOBs, brewpubs, and live music venues, a dozen participating restaurants will present a wide variety of dining options. Diners can also enjoy 15 nights of live music as well as the opening of Square Pear Gallery's new show, "Inspired by Nature," on Friday, October 4th, from 6 to 9 p.m.
"Restaurant Week encourages diners to try something different and gives our talented chefs an opportunity to play around in the kitchen and explore new flavors—especially with freshly harvested seasonal ingredients," says Lee Mikles, Historic Kennett Square Board member and co-owner of Grain Craft Bar + Kitchen. "Everyone had so much fun at our first Restaurant Week in February, and we received such great feedback from visitors, that we wanted to host another celebration of Kennett Square restaurants this fall. Kennett Square's Restaurant Week is unique because of the variety in food styles and price points that are available."
Participating restaurants—including first-time participants Cafe de Thai, La Peña Mexicana, Evergreen Café, and Portabellos—are offering a variety of specials, prix-fixe menus, and new dishes. With signature dishes created with local love such as Kennett Pad Thai and Fish Longwood, Café de Thai will offer diners $5 off all house specials all week. Portabellos invites guests to experience the cosmopolitan ambiance of their new expanded space while enjoying special prix-fixe menus as well as cocktail and wine specials. Restaurant Week also provides the perfect opportunity to savor the flavors of Colombia at the new Evergreen Café with a special smoothie, arepa, and pastry lunch combination. The award-winning La Peña Mexicana will feature a two-course special throughout the week. Other favorite Kennett Square eateries, such as La Verona, have put together extensive prix-fixe offerings for both lunch and dinner with the focus on choice, quality, and value.
With dishes headlining locally sourced ingredients and a variety of international flavors, there will be something to cater to every palate—for adventurous foodies as well as for those in the mood for more traditional fare. Chef-driven creativity is at the heart of Restaurant Week and, much like a secret menu, diners will be able to taste and explore dishes not seen on regular menus.
Plan a delicious week with a one-stop, user-friendly "menu of menus" listing all Kennett Square Restaurant Week offerings at https://historickennettsquare.com/events/restaurantweek/.
Cafe de Thai, La Peña Mexicana, Evergreen Café, and Victory Brewing Company, in Kennett Square's Cannery Row neighborhood, all offer free on-site parking. Just steps from State Street, parking is free after 5 p.m. and all day Saturday and Sunday in all areas of the Linden Street municipal parking garage.
Comments
comments