When:
October 14, 2017 @ 7:00 PM – 8:30 PM
2017-10-14T19:00:00-04:00
2017-10-14T20:30:00-04:00
Parenting Seminar by Dr. Tedd Tripp: Getting to the Heart of Childrearing 
Saturday, October 14, 2017
7:00 pm to 8:30 pm
Hillendale Elementary School located at 1850 Hillendale Road in Chadds Ford, PA, 19317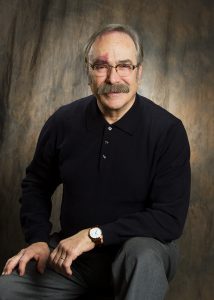 Hosted by Hope Presbyterian Church, Getting to the Heart of Childrearing is one evening seminar based on a talk Dr. Tripp offered to parents at Harvard Business School. Dr. Tripp is an educator, seminar presenter and former pastor who has taught childrearing in every state of the union and some 40 different countries. He is best known for his book and ministry, Shepherding a Child's Heart. This seminar is intended to help parents from all backgrounds shepherd their children's hearts more effectively. Most approaches to parenting focus on managing and controlling behavior. Dr. Tripp's approach is focused on nurture – on helping the child to understand the motivational factors that push and pull within. This seminar is entertainingly presented, richly illustrated and filled with insights and ideas about how to engage children and deepen their understanding of themselves and others. It will help parents to get to the heart of behavior.

The seminar is free and open to the public. Childcare is provided.
For more information about Dr Tripp http://www.shepherdingtheheart.org/ For more information about Hope Presbyterian go to http://explorehopechurch.org/

Comments
comments