Posted by Rich Schwartzman on May 29th, 2020
Chadds Ford Township supervisors are considering allowing a special outdoor dining permit for restaurants in anticipation of the partial reopening of Delaware County. Gov. Tom Wolf announced he would move all counties currently in the red zone for COVID-19 into yellow on June 5. The governor's lockdown decree in March prohibited restaurants from offering dine-in ...
Posted by ChaddsFordLive on May 29th, 2020
PennDOT has announced the following road projects, which are weather-dependent and could affect drivers in the greater Chadds Ford area during the week of Roadwork for May 30-June 5. Motorists are urged to allow extra time if they are traveling through one of the construction zones. Work schedules are subject to change. • Beginning Monday, June 8, the Concord Road ...
Posted by ChaddsFordLive on May 29th, 2020
A reminder that several polling places were changed for Tuesday's primary election and mail-in voting was authorized because of the COVID-19 pandemic. Changes affect voters in both Chester and Delaware counties. Chadds Ford Township residents will be voting at Garnet Valley Middle School at 601 Smithbridge Road in Concord Township. In Concord Township, most polling ...
Posted by Rich Schwartzman on May 28th, 2020
Posted by ChaddsFordLive on May 28th, 2020
Posted by Press Release on May 27th, 2020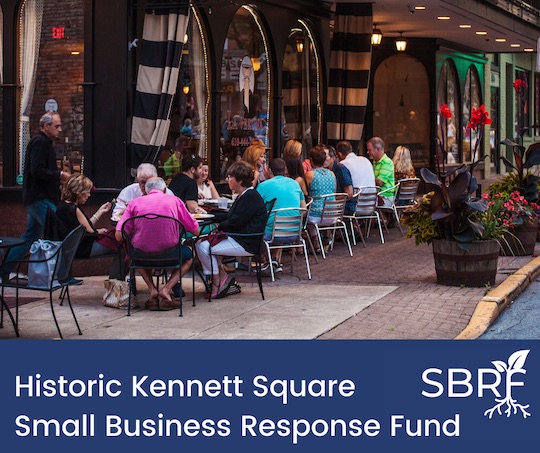 As communities across the globe continue to struggle through the COVID-19 crisis and its devastating aftermath, individuals and organizations in Kennett are supporting those in need and thinking strategically about how Kennett can prove resilient at this critical moment for the future of the town. Historic Kennett Square and Square Roots Collective announced today ...
Posted by ChaddsFordLive on May 27th, 2020
With all Pennsylvania counties scheduled to be in the yellow zone of the COVID-19 chart, some restrictions will be lifted, others will remain. The following is from the state's website, Yellow Phase: As regions or counties move into the yellow phase, some restrictions on work and social interaction will ease while others, such as closures of schools, gyms, and other ...
Posted by ChaddsFordLive on May 27th, 2020
Music Director Yannick Nézet-Séguin and The Philadelphia Orchestra will connect with audiences at home and around the world through HearNOW: An At-Home Gala on June 6, at 8 p.m. Hosted by Nézet-Séguin, the hour-long event will feature performances by The Philadelphia Orchestra, individual members of the Orchestra, and an all-star lineup of guest artists including ...
Posted by ChaddsFordLive on May 27th, 2020
Pennsylvania State Police Media Barracks • A 47-year-old from Concord Township was the victim of identity theft. Police said an unknown suspect used the victim's debit card information to make a withdrawal from the account. The incident happened on May 20. • Police said a Wilmington woman was an assault victim in Concord Township on May 9. According to the report, ...
Posted by Press Release on May 26th, 2020
The Brandywine Valley SPCA has teamed up with Terra Technical Services again to hold four more drive-thru pet food pantries to help families financially impacted by COVID-19. Free cat and dog food will be distributed at the following drive-thru pet food pantries. The two closest locations are the Kennett Area YMCA, 101 Race Street on Friday, May 29, and Frawley ...
Posted by Rich Schwartzman on May 26th, 2020