Marketing Solutions & Business Development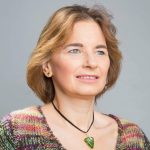 THE MARKETING DEPARTMENT FOR SMALL BUSINESSES
​We are dedicated to helping our clients understand the nature of the markets where they do business. We assist you, our client, in identifying key consumer audiences that are of interest, determine how to effectively reach those clients, and learn how to grow your market share within these sectors. We then work with you to help achieve your goals through innovative marketing techniques.
What we provide our clients:
*Access markets currently unavailable to you
*Communication between you and potential customers
*Imaginative execution of marketing plans & goal implementation
*Analysis of current marketing methods and territories
Please contact us at 610-405-0633 to set up a free analysis of your past and current marketing efforts and comprehensive recommendations for future marketing.
Services Include (but not limited to):
Website Design
Email Marketing
Newsletters & Brochures
Custom List Generation
Advertising Consulting
Social Media
Networking Training and Consulting
Sales Consulting and Managing
Event Marketing
Copywriting
Direct Mail Campaigns​ ...and more
Send Message
Please
log in
to be able to send messages to the listing owner.