Brandywine Massage & Wellness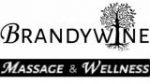 Brandywine Massage & Wellness is a therapy studio combined with skin care, reiki, massage, reflexology, meditation, nutrition counseling, spray tans, and other wellness therapies.
​
We are excited to bring to you a place where the physical, spiritual and mental aspects of wellness can be a part of your experience to a better you.
1631 Baltimore Pike, Chadds Ford PA
(484) 770-8528

Click to learn more about Holly Fickes
https://www.brandywinemassageandwellness.com/
Click to learn more about Stephanie Mitman and Reiki
http://joyfulearthreiki.com/about/
Come in for a relaxing, healing experience or give a gift of a session to your special 4 legged pet. Joyful Earth Reiki encourages happiness and the well-being of people, plants, animals and Mother Earth. Using Reiki healing methods we balance physical, mental, emotional and spiritual energies and revitalize each being for the highest good.Interested in learning Reiki for yourself or others? We also provide quarterly 2-day classes for Basic Level I Reiki. Dates can be found on our website link above.
Click to learn more about Second Spring Naturals
https://www.secondspringnaturals.com/
Natural Bath and Body Products Made with the Wild Scents and Vivid Colors You Love Natural soap just feels better on your skin with a high olive oil base, natural clays, vegetable powders, milk, honey and essential oils. The smell-fabulous alternative to detergent-based brands that irritate the skin. Recharge your wellness routine, starting with your shower routine.
To learn more about Suzie Ashmead LPC and Ashmead EMDR & Counseling call for a complimentary thirty minute consultation. 484-643-0459.
Send Message to listing owner
Please
log in
to be able to send messages to the listing owner.
Comments
comments