• The Chester County History Center is offering a walk with a difference. It's a Plagues and Pestilence Walking Tour. In the early 1800s, West Chester billed itself as an elegant and healthful place, but the reality was very different. Words like cholera, diphtheria, rabies, and smallpox struck fear into the hearts of every borough resident, especially those with small children. Treatments were almost worse than the diseases — bloodletting, blistering, and mercury — were all part of the early medicinal arsenal. This walking tour will explore how diseases impacted families, how they changed burial practices, and how the borough's medical and scientific minds worked to overcome them. Dates for the tour are Saturdays Sept. 23 and 30, and Oct. 7. Other tours are Wednesday and Thursday, Sept. 27 and 28. Tickets are $15. Go here for tickets and time information.
• On Saturday, Sept. 30, learn Sketching in Nature: An Art in the Park Workshop, from 9 a.m. to noon, at the Concord Township Park on Smithbridge Road. Brought to you by Concord Township and Darlington Arts Center, learn the basics of live sketching in the park. Pre-register at www.darlingtonarts.org. Must be 18 or older to register. The cost is $20 per participant. $25 to drop in on the day of the event.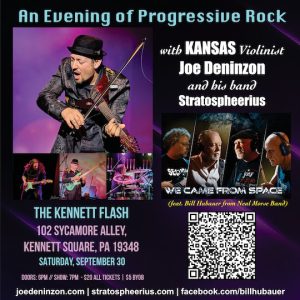 • Joe Deninzon & Stratospheerius and We Came from Space will be performing outdoors at Kennett Flash on Saturday, Sept. 30 at 7 p.m. This is an all-ages show. (In case of rain, the concert will move indoors to Kennett Flash). Kennett Flash is at 102 Sycamore Alley, Kennett Square. Tickets are $20. plus $3.50 for service charges. There's a $5. B.Y.O.B. charge. Go here for more information and for tickets.
• The Fund for Women and Girls invites all who are passionate about creating inclusive and equitable spaces to join a free webinar focused on celebrating Hispanic Heritage Month through Dimensions of Diversity. It's all part of the Fund's monthly webinar series that highlights important work being done by women throughout Chester County. This month's webinar features the expertise of Guillermina Rios, the director of Childcare and Camp Administration for the YMCA of Greater Brandywine, who will lead attendees through an exercise designed to showcase the intricacies of identity - and how identity impacts us and others. To register for this free webinar, go here.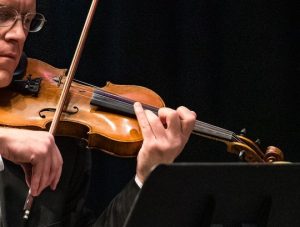 • The Delaware County Symphony will hold a Delco Arts Week performance at Neumann University's Meagher Theatre on Sunday, Oct. 1, at 3 p.m. The first chamber concert of the season is entitled Delco Arts Week- Local Connections. Included in the program will be Samuel Barber's String Quartet in B minor and Canzone for flute and piano. Go here for ticketing information.
• Experience the wonder of Winterthur for free on Saturday, Sept. 30. Tour the museum and take part in activities for all ages at no charge. Tour the museum, see the new exhibition Ann Lowe: American Couturier about the pioneering Black fashion designer, play in Enchanted Woods, or take a hayride — all with no admission fee that Saturday. It's all part of Discover Winterthur. Registration for Discover Winterthur is recommended but not required. Find more information at winterthur.org.
• The exhibit Abstract Flash: Unseen Andrew Wyeth continues at the Brandywine River Museum of Art through Feb. 18. The exhibit is a body of abstract watercolors from the Andrew & Betsy Wyeth Collection that have never previously been exhibited and will take their place on the walls of the newly renovated Andrew Wyeth Gallery alongside archival materials that document his encounters with abstract expressionism and geometric abstraction. Abstract Flash is an exhibition in two parts of which this is the first part centering on Wyeth's Pennsylvania abstractions. A second installment comprised entirely of Maine work will be on view at the Farnsworth Art Museum in spring-summer 2024.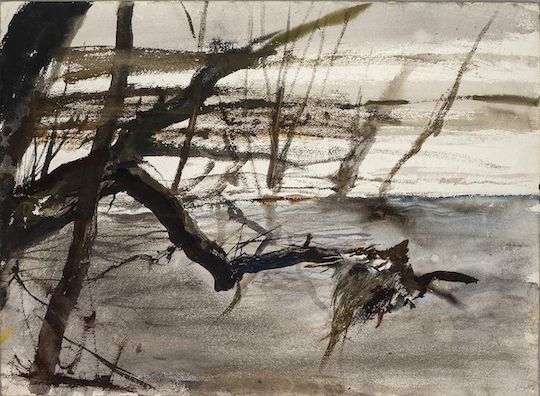 See Contributors Page https://chaddsfordlive.com/writers/