A car dealership for Hyundai and Genesis received the recommendation of the Chadds Ford Township Planning Commission for land development Wednesday night. Piazza Auto Group will now go to the Board of Supervisors for final land use approval. Piazza received the Planning Commission's recommendations for a zoning map change and conditional use earlier this year, as previously reported.
The site is 1540 and 1550 Wilmington West Chester Pike, Route 202, north of Garnet Ford.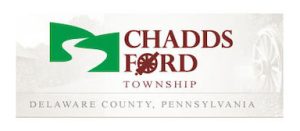 Of concern for Planning Commission member Tom Bradley was the need for a wider entrance into the site so that car deliveries can be made without truckers blocking traffic when they bring in new vehicles. Bradley also suggested signage or some other means of letting truckers know they can pull into the site, drive around the interior, and exit easily. He said that would be especially important the first time a trucker makes deliveries there.
Attorney Skip Brion and engineer Adam Brower said the applicant would comply with those and various other recommendations made by the township's engineer and its land planner.
Township engineer Mike Schneider said there are some storm water management issues but they are "very resolvable and have already been discussed with the applicant's engineer."
As he did in April with the earlier request, Commission Chairman made a motion to recommend approval with conditions calling for widening the entrance driveway, building a trail along Oakland Road from Five-Points to the Brinton 1704 House at the rear of the property, and agreeing to pay $84,000 for a traffic study. The vote to recommend approval was unanimous.

Rich Schwartzman has been reporting on events in the greater Chadds Ford area since September 2001 when he became the founding editor of The Chadds Ford Post. In April 2009 he became managing editor of ChaddsFordLive. He is also an award-winning photographer.
Comments
comments