Pennsylvania State Police
Avondale Barracks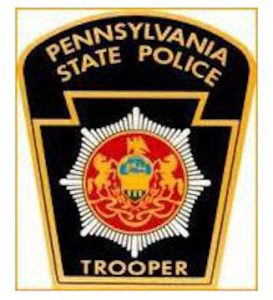 • Kendall W. Bird, 43, of Kennett Square, was cited for her involvement in a three-vehicle crash in Pennsbury Township on May 16, police said. The accident happened at 5:12 p.m. at the intersection of Street and Lenape roads. According to the police report, Bird was driving west on Street Road (Route 926) when she made an "improper left without clearance," turning onto Lenape as a second vehicle was eastbound on 926. Bird's car struck the oncoming car and then the third car that was stopped at the light on northbound Lenape Road. Police reported no injuries.
• Police said Colleen E. Krautheim, 51, of West Chester, was cited following a two-car crash at Schoolhouse Road and Onix Drive in East Marlborough Township on May 16. The accident happened at 7:16 a.m. The report said both drivers attempted to cross through the intersection and struck one another. Surveillance indicated that the second car arrived at their respective stop sign just before Krautheim's and had the right-of-way. No other vehicles were involved in the crash and no injuries were reported.
• A 70-year-old man on a motorcycle was charged with DUI after his bike struck a guardrail on Springdell Road in West Marlborough Township on May 12. The biker, not identified in the report, was transported to Paoli Hospital for medical evaluation. The accident happened at 7:59 p.m.
• Lizbet D. Cintora-Olmeda, 27, was cited following a two-car crash on W. South Street at Center Street in Kennett Square on May 7, police said. According to the report, Cintora-Olmeda was stopped at the stop sign on Center Street, but began making a left turn without clearance and was struck by another car heading west on South Street.
• Police arrested a 19-year-old woman for harassment after she reportedly slapped a 44-year-old woman during a domestic dispute on Cherry Lane in East Marlborough Township. The incident happened on May 6; no names were given.
• Police said Thomas Obi-Tabot, 30, of Philadelphia, was arrested for DUI in Pennsbury Township on April 29. Police said they observed multiple traffic violations and stopped the vehicle on Route 1 near Independence Way at 11:46 p.m. Obi-Tabot admitted to having had some alcohol, the report said and he was arrested after field sobriety tests were administered.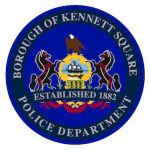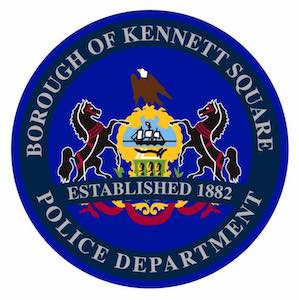 Kennett Square Police Department
A police report said Isaias Pina-Torres, 24, of Wilmington, was arrested and charged with burglary, disorderly conduct, criminal trespass, and public drunkenness, following a call to police about an unknown intoxicated male, making entry into a residence through a window. The incident occurred on May 13, shortly after 8:09 p.m., in the 700 block of Wayne Avenue. According to the report, officers observed Pina-Torres to be visibly intoxicated and he originally claimed he had been living at the residence for the previous three days, but residents there disputed his claim, saying he never lived there nor was he given permission to live there. Police were also told that he was previously attempting to gain entry through the front door before opening a first-floor window and climbing through, after being told he was not allowed inside the home. Pina-Torres was taken into custody and charges were filed in district court.

See Contributors Page https://chaddsfordlive.com/writers/
Comments
comments