A gambling website, BetPennsylvania.com, has been doing some research into dreams and found that dreaming about speaking a foreign language has increased in Pennsylvania. A press release said there was a 53 percent increase in such dreams from 2021 to 2022. There was also an increase in dreams about being trapped in an old house, seeing spiders, flying, and aliens and UFOs.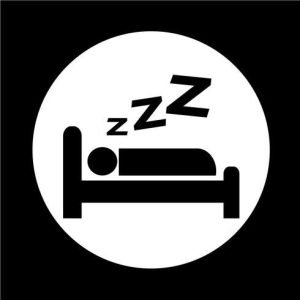 The press release — from a marketing firm — came out in connection with World Sleep Day, which is this Friday, March 17, and a team at BetPennsylvania.com did some research into the most common dreams by analyzing Google search data.
According to Worldsleepday.org, this year's theme is sleep is essential for health.
"Just like eating well and exercising, sleep is a behavior that is foundational to one's physical, mental, and social well-being. However, sleep is not yet commonly considered an essential behavior for good health. World Sleep Day is an opportunity to promote sleep health alongside thousands of other sleep health professionals and advocates," the organization said.
The initial press release said there's been a 21 percent increase in the number of Pennsylvanians who dream about extraterrestrials and UFOs, but that pales in comparison with residents in other states. In Indiana, there's been an increase of 250 percent in that category, 200 percent in Alabama, and 150 percent in Colorado. Findings indicated that seven states had an increase in dreams related to ETs.
Other categories show even greater increases. In Montana, there's been a 600 percent increase in dreams about being naked and, in Minnesota, dreams about teeth falling out jumped 600 percent. In Florida, there's been a 300 percent increase in dreams about being lost. In Arkansas, dreams about falling in love rose by 300 percent.
While sleep is important for overall health, several factors can interfere with sleep. One major culprit is caffeine or excessive caffeine to be more accurate. The Sleep Foundation says people should stop drinking caffeinated beverages at least eight hours before bed.
Other ways to improve sleep are to get morning sunlight exposure to set your internal clock, exercising, and "Setting a consistent sleep schedule and arranging a relaxing sleep environment are examples of sleep hygiene approaches that can improve your sleep and reduce your reliance on caffeine," according to the Sleep Foundation.

Rich Schwartzman has been reporting on events in the greater Chadds Ford area since September 2001 when he became the founding editor of The Chadds Ford Post. In April 2009 he became managing editor of ChaddsFordLive. He is also an award-winning photographer.
Comments
comments