Pennsylvania State Police
Media Barracks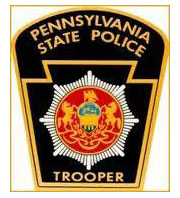 • Police said they arrested 32-year-old Kayla Stoltzfus of Narvon on burglary charges. According to the police report, Stoltzfus entered a residence by climbing through an unlocked window in the basement of a home on Ivy Lane in Concord Township and stole a Blink camera valued at $125. She was arrested on scene, the report said. The incident took place at 1:03 p.m. on Oct. 29.
• Police are investigating the theft of eight used tires taken from the rear of the Concordville Subaru dealership on Route 202. A report said the suspect is a white male who was driving a dark green Chevy or GMC pickup truck with a diamond-plated toolbox in the rear bed. The tires are valued at $40. The incident took place on Oct. 29 at 9:48 p.m.
• Jorge Reza-Ayala, 29, of Newark, was arrested on drug possession charges following a traffic stop on Route 202 at Carter Way in Concord Township on Oct. 15, police said. He was also found to be DUI, the report said. Police also said they made the stop for vehicle code violations.
Avondale Barracks
• A 33-year-old man was arrested on assault charges after he reportedly struck another man in the head with a metal baseball bat. The police report didn't mention names but said the incident happened just before 6 a.m. on Nov. 12 on Crestview Drive in Pocopson Township.
• Police said they arrested a 64-year-old man from Kennett Square for DUI following a traffic stop at Lincoln and W. Linden streets shortly after midnight on Nov. 12. They made the stop for traffic violations. No other details were released.
• Troopers from the Avondale barracks are investigating the reported use of a counterfeit $100 bill at the Walgreens in East Marlborough Township. The incident happened on Nov. 7.
• Police said a 17-year-old boy was cited for excessive speed after the Plymouth Neon he was driving ran off the road. The report said the teen was driving north on Route 1 but failed to negotiate a left curve at the on-ramp with E. Baltimore Pike. After traversing into the grassy area, the car hit an embankment and flipped onto its roof. The accident happened at 7:23 p.m. on Oct. 17.
• A 47-year-old man was charged with DUI after he crashed into a telephone support wire on Route 926 west of Schoolhouse Road in East Marlborough Township. The driver's name was redacted from the report, but the incident happened at 11:45 a.m. on Oct. 29.
• Police said they arrested two teenagers, an 18-year-old female and a 17-year-old male for shoplifting at the East Marlborough Township Walmart on Nov. 8. The two allegedly stole Pokémon cards valued at $48.
• Alexandria M. DeRose, 34, of Downingtown, was cited following a one-vehicle accident in Pocopson Township on Oct. 26, according to a police report. The report said DeRose was driving north on Wawaset Road, but failed to negotiate a left-hand curve, left the roadway, and struck a guide rail and a tree. Longwood EMS took DeRose to Paoli Hospital to evaluate a suspected minor injury.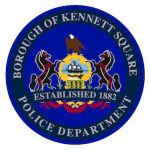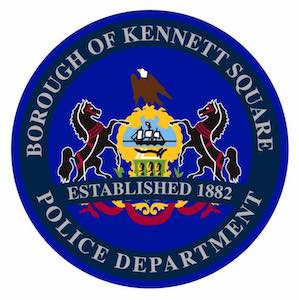 Kennett Square Police Department
• Leopoldo Villagra-Martinez, 49, of Wilmington, was arrested and charged with DUI after police were dispatched for an intoxicated male asleep in his vehicle with the vehicle running. The incident occurred on Nov. 4 at approximately 11:28 p.m. in the 600 block of West Cypress Street. Officers said they observed indicators suggesting intoxication and field sobriety tests showed impairment. He was taken into custody for suspicion of DUI and submitted to a chemical test of his breath, resulting in a blood alcohol level of 0.161 percent.
• Police said Jaruwanee Primo was arrested for writing fraudulent checks totaling $5,000 in Kennett Square. The checks were written over the summer, but Primo was arrested after being picked up on an active warrant in Phoenixville on Nov. 2.

See Contributors Page https://chaddsfordlive.com/writers/
Comments
comments