I'm a Phillies fan; have been since I was about five years old. But my sports fan claim-to-fame is that the only time I ever had a season seat for anything was the year the Flyers won their first Stanley Cup. It was an awesome year, from the opening night win over the Toronto Maple Leafs to the 1-0 win over the Bruins that clinched the cup. Fans were so excited that those close enough stormed the ice and prevented Bobbie Clarke from doing the traditional skate-around with Lord Stanley's trophy.
But being a Philadelphia sports fan hasn't always been that joyful. Now that the incredible and 2022 baseball season is coming to its final chapter, I find myself being incredibly emotional and reflecting on seasons past, two seasons in particular that typify what some of us have had to deal with and will never forget.
I became a Phillies fan when Richie Ashburn was still playing centerfield at Connie Mack Stadium. He was my boyhood idol, and when I started playing Cub Scout softball, I had to play centerfield. Robin Roberts was on the mound in those years. He was one of the best yet most tough-luck pitchers going. He once gave up a lead-off homerun, then got the next 27 batters out and lost 1-0.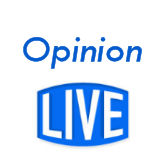 For my 11th birthday, my parents asked what I wanted. I told them I wanted to go to a doubleheader. Well, there wasn't one scheduled (yes, they really did have scheduled doubleheaders in those days) until August. It was a twinighter against the Pirates. The flag in centerfield hung limp all night —the hottest night of the year — and the concessions ran out of ice by the seventh inning of the first game. For those who recall going to games at Connie Mack, you know how the stands smelled. The heat and humidity that night intensified the smell. And, yeah, they lost both games.
But there were two seasons in the 1960s that demonstrate what it means to be a long-suffering Phillies fan.
In 1961, the Phillies lost 23 straight games. Oh, the agony of being a young baseball fan. On July 29 they lost to the Giants 4-3. And they kept on losing until Aug. 20 when John Buzhardt beat the then Milwaukee Braves 7-4 in the second game of a doubleheader.
But it was three years later when they broke my heart big time. Most have heard the story. With 12 games left in the 1964 season, the Phils were in first place with a 6-1/2-game lead. And then disaster.
There's an old comedy routine with the trigger line "Niagara Falls." A guy hears that and goes crazy because it was at Niagara Falls where some other guy stole his girlfriend. Well, some of us can be triggered by the name Chico Ruiz.
It was the sixth inning against the Cincinnati Reds. Ruiz, a Punch-and-Judy hitter, singled off Art Mahaffey and went to third on a single by Vada Pinson. Up to the plate comes future Hall-of-Famer Frank Robinson, one of the best players in his era. What happened? Ruiz stole home, and the Reds wound up beating the Phils 1-0. The "Fightins" lost another nine, lost first place, and poof, the season was over. I still have a permanent scar on my heart.
There was one bright spot before the season ended in ignominious defeat. Jim Bunning, a future U.S. senator, pitched a perfect game against the Mets in New York on Fathers' Day. I was so excited that I shot a BB up my nose.
A few of the families on the street were having a barbecue when someone said Bunning was throwing a perfect game. It was either the sixth or seventh inning. I wanted to watch it. Somewhere along the line though, I got hold of a spring-loaded BB gun of sorts. It didn't shoot BBs, but rather a ball bearing slightly smaller than a half-inch in diameter. I took it into my room and turned on the little black and white TV I had.
I watched the game and fiddled with the gun. I wanted to see how the bearing came out and was trying to figure out how to do that without shooting myself in the eye. Somehow, my thumb found its way into the trigger guard, and I must have been twisting the gun when the game ended. My thumb came down on the trigger, and the next thing I knew, I was trying to get a ball bearing out of my right nostril. Fortunately, I succeeded and didn't have to tell my parents. But I did eventually get to tell Bunning.
The senator was in Chadds Ford in 2006, stumping for former U.S. Rep. Curt Weldon at Frolic Weymouth's home. I was there reporting on the event. As Bunning walked past me, I blurted, "Senator, I was so excited when you threw that perfect game that I shot a BB up my nose."
The man came skidding to a dead stop. You could almost hear tires squeal. He turned, gave me a look of incredulity, and said, "Even I wasn't that excited."
So, I met Jim Bunning. While I never got to meet my idol Richie Ashburn, I did meet Robin Roberts in 2007 during a Delco League dinner. He was class. We in the press were told not to ask for autographs so as Roberts was walking past me, I called out, "Mr. Roberts, my Aunt Ruth still loves you to death."
Roberts stopped short, turned, smiled, and said, "Thank Aunt Ruth for me."
Then he asked for an address where he could mail an autographed photo to her. He came through and my aunt was thrilled.
We need more class acts like that. We also need more championships for Philly teams. To borrow from Phillies radio broadcast Scott Franzke, we need some more "bedlam at the Bank." Let's go Phils.

Rich Schwartzman has been reporting on events in the greater Chadds Ford area since September 2001 when he became the founding editor of The Chadds Ford Post. In April 2009 he became managing editor of ChaddsFordLive. He is also an award-winning photographer.