• Learn how to garden for life at Mt. Cuba Center on Oct. 18, 6:30 to 8 p.m. Toni Gattone, author of "The Lifelong Gardener, Garden with Ease & Joy at Any Age," will inform and inspire with dozens of tips, tools and techniques, cultivating new ways to garden to save time, money, and above all, energy. Re-envision your garden's size and accessibility for greater comfort. Rethink your garden to include containers, raised beds and vertical gardens for no-bend gardening. Adapt your favorite garden tools for little or no cost. Discover new ergonomic tools that are easier on your hands, back, hips and entire body. The cost is $25. Register here.
• A reminder, the Chadds Ford Township Board of Supervisors' Oct. 5 meeting was moved to 5 p.m., Wednesday, Oct. 12.
• The first concert for the Delaware County Symphony of the 2022-2023 season features soloist Jeffrey Solow on cello as well as three works by Scandinavian composers. The program includes the Helios Overture by Carl Nielsen, the Entry March of the Boyars by Johan Halvorsen, and Symphony No. 5 by Jean Sibelius. Solow will be performing the Cello Concerto by the 19th century French composer Édouard Lalo. The Symphony concert titled, Sunshine and Darkness will be on October 16 at 3 p.m. in Neumann University's Meagher Theatre. Tickets for the concert may be purchased here.
• Rachel Kohl Library holds Fall Family Storytime from 10:30 to 11 a.m. on Mondays and Fridays during October. Storytime is held on the front lawn, weather permitting. Bring a blanket.
• Historian Michael Harris will discuss his book, "Germantown: A Military History of the Battle for Philadelphia, October 4, 1777," as part of The Revolutionary Speaker Series at the Brandywine Battlefield Park on Tuesday, Oct. 18, at 7 p.m. Harris will examine Gen. George Washington's complicated plan of attack, and how his army could have won at Germantown, but decisions at the highest levels of army command worked against him. Tickets are $20 and can be purchased here.
• The Pennsylvania State Police invites children and adults with special needs, or disabilities and their families to join a free law enforcement-based Sunny Day Camp on Sunday, Oct. 9, at the Brandywine Youth Club on Thornton Road in Concord Township. The event includes demonstrations and activities including a canine unit, aviation helicopter, police vehicle display, games, lunch, bomb squad, SERT team, graduation ceremony, and more. All individuals must register online at www.sunnydaycamp.org.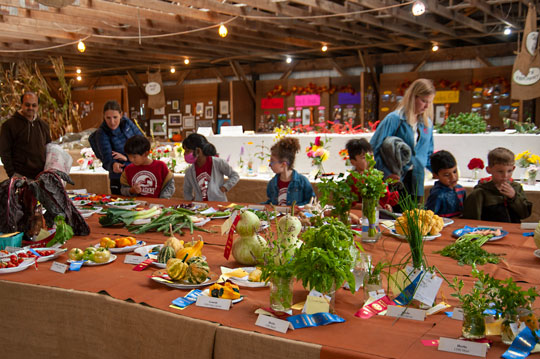 See Contributors Page https://chaddsfordlive.com/writers/
Comments
comments