Pennsylvania State Police
Media Barracks
• State police from the Media barracks are investigating the reported loss of a firearm from a residence on S. Creek Road in Chadds Ford. The theft happened sometime between Sept. 10 and Sept. 20. A report said the victim went to the police barracks to report the loss of a Sig Sauer MPX pistol valued at $1,500. Police said there are currently no investigative leads.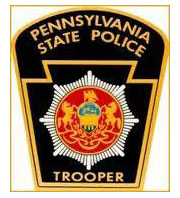 • Police said they arrested a 53-year-old woman from Chester for shoplifting at the Walgreens on Route 202 in Concord Township. The report made no mention of what was taken. The incident happened on Sept. 21.
• Nicole Bonaventure, 48, of Media, was arrested for car theft on Aug. 29, a police report said. Bonaventure allegedly used another person's check and Social Security number to buy a Ford Explorer from Garnet Ford on Route 202. The down payment was made with a bad check, the report said.
• Police said they're investigating a report of corruption of minors involving alcohol at Garnet Valley High School in Concord Township. The incident happened on Sept. 13 and involved six teenagers 14 and 15 years of age.
• Cynthia Harcourt, 65, of Sarasota, Fla., was arrested for DUI in Chadds Ford on Sept. 15, a police report said. According to the report, police made a traffic stop for traffic violations on Route 1, and the investigation revealed the driver was under the influence at the time.
• A 46-year-old man from Chadds Ford, Alyas Niah, was arrested on simple assault and harassment charges following a domestic dispute, according to a report. The report said troopers saw physical injuries to the victim.
• Police said they arrested Patrick Duffy, 23, of West Chester, for DUI following a two-vehicle crash on Route 202 north of Route 1 in Chadds Ford Township on Sept. 1. According to the report, Duffy7 struck another vehicle that was parked on the side of the road.
• A Garnet Valley woman told police that she was ripped off to the tune of $1,000 when she ordered two puppies online. According to the police report, the woman ordered the dogs and paid them $1,000 in Visa gift cards. The site got the cards, but she never got the dogs.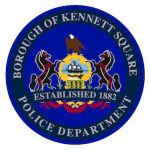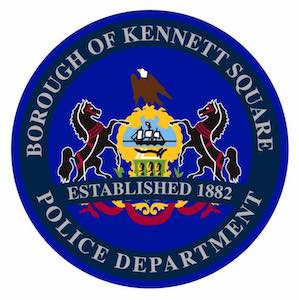 Kennett Square Police Department
Police said Samuel Box-Santay, 33, of Kennett Square, was arrested and charged with DUI and related traffic offenses after officers were dispatched to an accident in which he was the operator of the vehicle. The incident occurred on Sept. 15, at approximately 10:51 p.m., in the 200 block of South Walnut Street. After making contact with Box-Santay, officers said they observed indicators suggesting intoxication, and field sobriety tests showed impairment. A chemical test of his breath resulted in a blood alcohol level of 0.263 percent. He was processed and later released at his residence pending issuance of a summons.

See Contributors Page https://chaddsfordlive.com/writers/
Comments
comments