Pennsylvania State Police
Media Barracks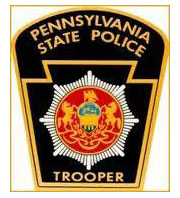 • Police are investigating a report of a missing vehicle. A 68-year-old Garnet Valley man told police on Aug. 22 that he had lent his green Ford Ranger to an employee on Aug. 4 but it had not been returned.
• Deshawn Gibbs, 34, of New Castle, Del., was arrested in Concord Township on drug possession charges, police said. According to the report, police were notified of an unconscious man in the Wawa on Route 1. Police said he had been ingesting narcotics in the bathroom stall and the investigation led to his arrest for drug and paraphernalia possession.
• A 27-year-old woman from Folcroft was victimized when someone reached into her car through an open window and stole her purse while she was asleep inside the car. The incident happened on Aug. 19, on Evergreen Drive at 2:40 p.m.
• Police said Ramane Jones, 48, of Claymont, was arrested for DUI on Route 202 in Chadds Ford. The incident happened at 1:07 a.m. on Aug. 14. Police said they stopped Jones because of a traffic violation but determined during the investigation that he was DUI.
• A 76-year-old woman from Broomall told police on Aug. 25 that someone had stolen her deceased husband's property at Brinton Manor on Route 1. Police are investigating.
• Jesse Cola, 33, of Wilmington, was arrested for DUI following an Aug. 20 traffic stop at Glover Drive and Valleybrook Road in Concord Township at 9:12 p.m. No other details were released.
• Police said they arrested Arismendy Crime-Hughes, 38, of Richmond, Va. for DUI in Chadds Ford on Aug. 27. Few details were released, but the report said there had been a brief pursuit. The incident happened on Route 202 at Brandywine Drive at 2:36 a.m.
• A one-car crash on Route 202 just north of Route 1 led to a 34-year-old man from Bear, Del. being cited for a traffic violation. Police said Carlton E. Gray was driving north on 202 when he hit the guide rail, then came to rest on the right shoulder of the road. The crash happened at 12:25 a.m. on Aug. 25. Police reported no injuries.
• Police are investigating the reported theft of construction equipment from a site on Route 202 in Chadds Ford sometime between midnight of Aug. 27 and 7 a.m. on Aug. 29. Various pieces of equipment were taken from a shipping container.
• Police said they arrested a 39-year-old Chadds Ford man on Aug. 22 on charges of endangering the welfare of a child. A report said troopers were called to an address on Ring Road for an apparent overdose of a man home alone with three minor children. They revived him with multiple doses of Narcan.
Avondale Barracks
• A 22-year-old man from Kennett Square, not identified in the report, was arrested in connection with a series of burglaries in Pennsbury Township. Three burglaries took place at a residence on Old Baltimore Pike during a two-day period in late July.
• Police are investigating the theft of items from three vehicles parked at Unionville High School and CF Patton Middle School. The thefts happened on Aug. 28 between 9 and 10:30 a.m.
• State police from the Avondale barracks arrested a 67-year-old Wilmington woman for shoplifting at the Walmart in East Marlborough on Aug. 6. She tried to get away with $197 worth of merchandise.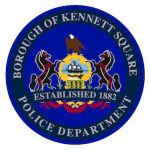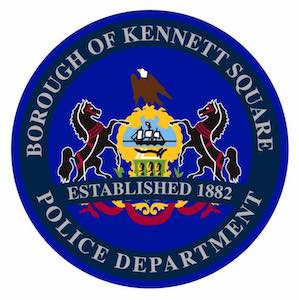 Kennett Square Police Department
Borough police said Joel Sanchez-Dominguez, 24, of Kennett Square, was arrested and charged with DUI and related offenses, following a traffic stop on the 200 block of South Garfield Street on Aug. 23, at approximately 2:47 a.m. The report continued, saying officers observed indicators suggesting intoxication, and field sobriety tests showed impairment. He was taken into custody for suspicion of DUI and submitted to a chemical test of his breath, resulting in a blood alcohol level of 0.109 percent.

See Contributors Page https://chaddsfordlive.com/writers/
Comments
comments