Pennsylvania State Police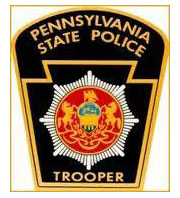 Media Barracks
• Pennsylvania State Police conducted a sobriety checkpoint from Friday, July 22, through Sunday, July 24 Approximately 150 vehicles went through the checkpoint resulting in one DUI arrest and 25 warnings issued for vehicle code violations.
• Michael Bacon, 28, of Wilmington, was arrested on DUI charges, according to a state police report. Police said the arrest came after an attempted traffic stop for traffic violations. According to the report, the initial attempt to stop was at Brintons Bridge and Oakland roads in Chadds Ford Township shortly after3 a.m. on June 25. However, the report said the driver failed to stop and drove north on Route 202 until police used a precision immobilization technique in West Goshen Township.
• Someone made an unsuccessful attempt to burglarize Dan Doubet Jewelry on June 25. A police report said an unknown male tried to break into the store in Olde Ridge Village but never got inside. However, the front door was damaged to the tune of $750.
Avondale Barracks
• Two people, including a 41-year-old woman from Kennett Square – not named in the report – were injured in a two-car crash on Newark Road in West Marlborough Township on July 24. The accident happened shortly before 8 p.m., just south of Spencer Road. Police said both drivers were taken to Christiana Hospital for treatment. No other details were provided.
• Police said Cammille Baker, 36, of Wilmington, was arrested for shoplifting on July 25. A report said Baker attempted stealing almost $2,600 worth of product from the fragrance department at Ulta in East Marlborough Township.
Kennett Square Police Department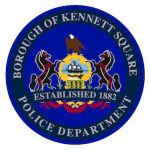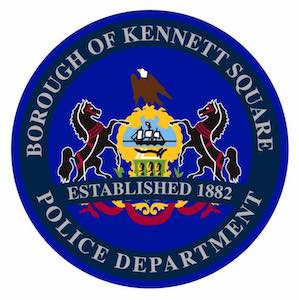 • Borough police arrested Omar Gonzalez-Elcampo, of Landenberg Monday, Aug. 1, for failing to appear for a preliminary hearing in June for an April 25 DUI arrest, a report said. Police said the 36-year-old Gonzalez-Elcampo was stopped for speeding on West Cypress Street on April 25 and showed signs of intoxication. Field sobriety tests indicated impairment, and a blood test showed a blood alcohol level of 0.133 percent. The report said that he failed to show up for a June 8 hearing, and an arrest warrant was issued on June 9.
• Police said William Swanson Jr., 33, of Avondale, was arrested on July 27 for failing to appear for a hearing in June related to an earlier arrest for drug possession in Anson Nixon Park after the park was closed.

See Contributors Page https://chaddsfordlive.com/writers/
Comments
comments