Kennett Public Works Director Roger Lysle is retiring this week.
Lysle, who in June marked his 40th anniversary on the job, will work his last day for Kennett on Jan. 14, according to a press release.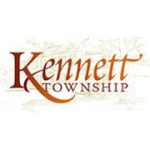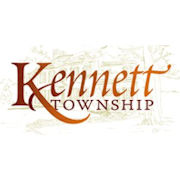 Kennett Township, whose staff called Lysle "truly irreplaceable," will begin searching for a new public works director. The public works staff "will be running day-to-day business" until a new director is found.
"Not only is it rare to have an employee stay with one organization for over 40 years, but it's even more rare that that employee would perform their job so selflessly and be such a positive asset to the organization," Supervisors' Chairman Richard Leff said in a press release. "That is Roger Lysle."
Lysle began working for the township road crew on June 17, 1981 and became the township roadmaster in 2008. His duties then included serving as the liaison between the road crew and the supervisors, in charge of maintaining and inspecting roads and bridges and working with the Pennsylvania Department of Transportation on state roads and bridges. In 2012 his title was changed to public works director.
"The staff will surely miss Roger, but I think the residents of Kennett Township will miss him more," Supervisors' Vice-Chairman Scudder Stevens said.
In June, the township supervisors and staff surprised Lysle for his anniversary, throwing him a luncheon.
Lysle will spend his second-to-last day showing new Supervisor Geoff Gamble around the township, a tradition he has had with incoming supervisors over the years.
"To be this close to retirement and still care enough to teach me all he can about our township is remarkable," Gamble said in the press release.

Monica Thompson Fragale is a freelance reporter who spent her life dreaming of being in the newspaper business. That dream came true after college when she started working at The Kennett Paper and, years later The Reporter newspaper in Lansdale and other dailies. She turned to non-profit work after her first daughter was born and spent the next 13 years in that field. But while you can take the girl out of journalism, you can't take journalism out of the girl. Offers to freelance sparked the writing bug again started her fingers happily tapping away on the keyboard. Monica lives with her husband and two children in Kennett Square.
Comments
comments