Pennsylvania State Police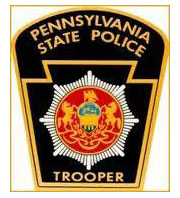 Media Barracks
A motorist was killed in a two-car crash on Conchester Highway, Route 322, in Concord Township on Dec. 12. The accident happened near Cambridge Drive shortly before 2 p.m. A passenger in the decedent's car, a 2002 Nissan Maxima, was airlifted to Paoli Hospital. The driver and passengers in the other vehicle, a 2017 Hyundai Elantra, were taken by ambulance to Crozer Chester Medical Center for treatment. According to the police report, The Nissan was traveling east in the left lane when it crossed over the center median, hitting the front end of the Hyundai. The Nissan driver was pronounced dead at the scene. Police didn't release the names of the victims in the report.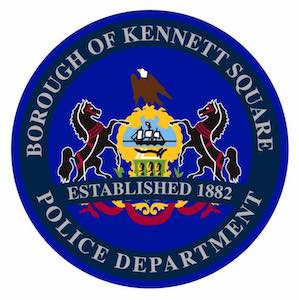 Kennett Square Police Department
• The Kennett Square Police Department is investigating the theft of a purse that occurred at a business in the 100 Block of W. State Street in Kennett Square on Dec. 2 at approximately 2:20 p.m. According to the report, two women entered the store, which was closed to the public, and took a purse that was sitting on the counter. Credit cards were removed and were used to purchase $2,000 in gift cards at the Walgreens Store located in East Marlborough Township. The suspects were seen leaving the scene of the purse theft in a white Toyota Camry with unknown registration. Anybody with further information on the identity of the females and/or vehicle are asked to contact the Kennett Square Police Department at 610-444-0501 and reference incident KS-21-008596.
• On Nov. 19, shortly after 8:36 p.m., Kennett Square police officers were dispatched for a report of a domestic with one subject attempting to leave the residence in the 500 Block of S. Union Street. A report said officers contacted Alejandro Aguilar, who was exiting his vehicle. The vehicle matched the description of a vehicle involved in a hit and run accident an hour earlier in the same area. Officers said they observed indicators suggesting intoxication, and field sobriety tests showed impairment. He was taken into custody for suspicion of DUI and submitted to a chemical test of his breath, resulting in a blood alcohol level of o.195 percent. He was processed and later released to a family member.

See Contributors Page https://chaddsfordlive.com/writers/
Comments
comments