A civil action is ongoing in the case of former Kennett Township Manager Lisa Moore's embezzlement of $3.249 million from the township.
"We are currently negotiating with several parties about civil responsibilities, which means we can't talk about them yet," Supervisor Scudder Stevens said at a special public meeting Tuesday. "We are also considering legal action against several parties."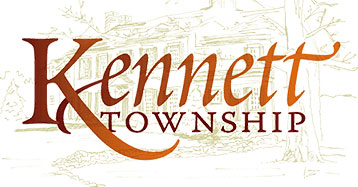 Joseph Poluka, a lawyer with the Philadelphia law firm of Blank Rome who specializes in white-collar investigations, was hired by the township in 2019 to pursue civil recovery efforts. A civil suit filed against Moore and her partner, Brian Gore, is on hold, according to Poluka, and will need to be assessed going forward.
At Tuesday's meeting, Poluka spoke of "another matter that remains highly confidential where we hope to see additional recovery."
Moore is currently in the State Correctional Institution at Muncy, serving a 3-10-year sentence. She pleaded guilty Oct. 4 to theft by deception, dealing in unlawful proceeds, forgery, tampering with public records, and access device fraud and was sentenced to 3-10 years in a state correctional institution and five years of probation. Other terms of the plea agreement include full restitution of the $3,249,453 to the township, a $2,500 fine, and $1,842 in state police lab fees. She also has to forfeit her pension from the township and can never work for a non-profit or government where she is responsible for money, according to the plea agreement.
A resident had asked if external auditors would have any culpability regarding Moore.
Poluka said he "couldn't address any of those questions at this time."
Supervisors' Chairman Richard Leff said the board "will try to answer your questions when we are able."
Township costs and recovery
Stevens estimates that Kennett Township has spent close to $1 million since discovering the embezzlement, which includes the costs of hiring a forensic accountant and a recovery law firm, legal fees, and more.
"Lisa Moore's crimes forced us to spend additional money," Stevens said. "Our total losses and cost for investigating, rebuilding, recovery, legal, and accounting fees come to about $1 million … over and above the original $3.2 million-embezzlement."
Moore has made restitution of $1.7 million to the township, including delivering a $1.27 million certified bank check to the District Attorney's office on the day she pleaded guilty. Stevens said that represents about 53 percent of the total stolen funds.
The township has also recovered a million dollars from a surety bond on Moore. Supervisors' Chairwoman Whitney Hoffman said she discovered that Moore at one time had been insured for more money but had reduced it.
"The total of restitution and recovery efforts so far, led by the supervisors and attorneys, is $2.7 million or roughly 85 percent of the total stolen," Stevens said.
Moore's $440,000 pension is being used to fund other pensions in the township, according to Poluka.
"She loses her pension because of the crime she committed," Poluka said. "That's a saving to the township. That money in the Pennsylvania Municipal Retirement System will go to township pension obligations going forward."
The PMRS provides pensions to municipal government employees, according to its website (pmrs.state.pa.us).
Not long after the embezzlement was discovered, Hoffman said she went to look for the bond and, in the process, found a $7,000 charge for a bonding company in Ohio.
"That was a renewal of the bond for the next year that was supposed to start in May," she said. "We got that $7,000 back."
Current township Manager Eden Ratliff said it will be up to the board of supervisors to decide how to reallocate the money received through restitution and recovery. In the wake of the embezzlement, separation of duties was one of the changes implemented among township staff, and the township manager is no longer the township treasurer as Moore had been. Currently, Ratliff is bonded for $1 million, and township Treasurer and Finance Director Amy Heinrich is bonded for $4 million.
Following the evidence
Richardo Zayas, who led the forensic investigation on behalf of Marcum LLP, said they follow the evidence when investigating financial crimes.
"We're not into guessing games," he said. "We're not into speculating about everything that could possibly be wrong. You simply follow the evidence you have and see where it takes you."
With Kennett Township, Zayas and his team looked at expenses that didn't benefit the township, such as Moore's personal use of a township credit card. They discovered charges for Gucci and Michael Kors.
"With purchases of that nature … clearly, we can say there's no township benefit associated with those purchases," Zayas said. "But in that same universe … there were a number of transactions that either were clearly for the benefit of the township or were in the gray area where they could have been."
Zayas also said his team found a lot of personal expenditures but not an accumulation of assets. Money that was taken was shuffled through different accounts or were classified as payments to vendors.
"What they are describing is this shell game – hard to follow, hard to track – so the money could be shuffled out in ways that might not be identified," Ratliff said.

Monica Thompson Fragale is a freelance reporter who spent her life dreaming of being in the newspaper business. That dream came true after college when she started working at The Kennett Paper and, years later The Reporter newspaper in Lansdale and other dailies. She turned to non-profit work after her first daughter was born and spent the next 13 years in that field. But while you can take the girl out of journalism, you can't take journalism out of the girl. Offers to freelance sparked the writing bug again started her fingers happily tapping away on the keyboard. Monica lives with her husband and two children in Kennett Square.
Comments
comments