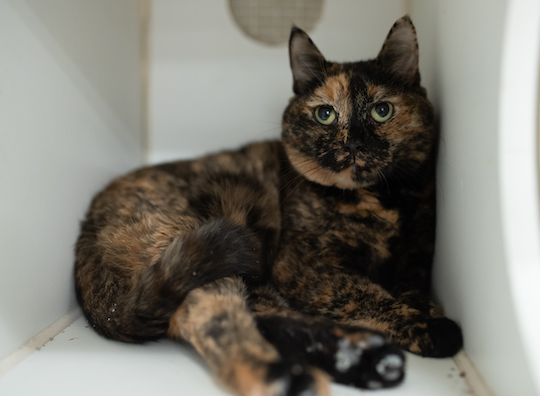 The following animals are ready to be adopted from the Brandywine Valley SPCA in West Chester.
Hwy
How a blind dog like Hwy ended up stray is a mystery. One thing is for sure, he's the sweetest dog you could meet. This petite boy uses his other senses to be quite capable, even leading volunteers on walks and doing well in his first dog meet. During some time in a home, Hwy showed that he's housebroken, comfortable sleeping in a crate, does well with other dogs, and thinks belly rubs are about the best. Hwy is about 2 years old and eager to find a family ready to open the world to him. Adopt Hwy for a fee you name through Sunday, Dec. 12.
Cammy
Cammy is a beautiful, independent girl who just might be the perfect solution if you have a rodent or pest problem. She enjoys her freedom and, as a working cat, could offer natural pest control in your barn, warehouse, greenhouse, factory, brewery, storage facility or anywhere you have an issue. As part of the Working Cat Program, Cammy's adoption fee has been waived.
For more information, go to www.bvspca.org or phone 484-302-0865.

See Contributors Page https://chaddsfordlive.com/writers/
Comments
comments