Kennett Square Police Department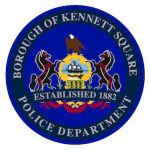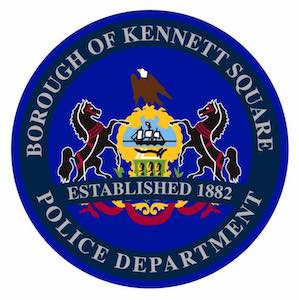 Kennett Square police are investigating a "shots fired" incident that happened in the 500 block of Magnolia Street shortly before 11 p.m. on Saturday, Nov. 27. Officers arrived on the scene and found multiple shell casings in the roadway. There were no reports of any injuries, but a residential property did sustain damage. This is not believed to be a random incident at this time. Detectives are actively investigating the incident and are following up multiple leads and directions into the investigation. Anyone with information or video surveillance footage from the incident is encouraged to contact Det. Cpl. Chris Gravina at cgravina@kennettsquarepolice.org or by phone at 610-444-0501.
• Police arrested a 21-year-old woman from Coatesville on DUI charges following a traffic stop for vehicle code violations. The report did not name the woman or give details of the violations. The incident happened at the intersection of Cedarcroft Road and Union Street in East Marlborough Township at 2:41 a.m. on Oct. 9.
•A 71-year-old man from Coatesville faces harassment charges based on a Nov. 23 incident in West Marlborough Township. A police report said the man, who was not named in the report, threatened PennDOT workers on Doe Run Road at Rokeby Road.
• A one-car accident led to the arrest of Toni K. Banket, 60, of West Chester Springs, a police report said. According to that report, Banket was driving east on Route 926 when she failed to maintain her lane of travel, striking a guide rail and a bridge. Police said they determined Banket was DUI. The accident happened at 4:43 p.m. on Nov. 7.
• State police are investigating the reported theft of a 2010 white Isuzu Hombre pickup truck from Perez Mushrooms in Kennett Square. The vehicle was stolen at approximately 3:30 a.m. on Oct. 7.
• Police are investigating the theft of several hundred dollars worth of health and beauty products from the East Marlborough Giant. A report said there were four women involved in the Oct. 22 theft.
• A 75-year-old motorcyclist, Robert J. Wallace of Wilmington, was injured when his motorcycle slid out from under him after he rode over a manhole cover at the intersection of Hillendale Road and Virginia Place in Pennsbury Township. Longwood Fire Co. EMS took Wallace to Christiana Hospital following the 2:27 p.m. accident on Nov. 18.
• An unnamed driver was cited following a two-car crash on Chapel Drive at N. Union Street on Nov. 10. Police said the driver made a hard left turn and collided with another vehicle that was stopped at a stop sign.
• Police arrested a 69-year-old woman from Wilmington on DUI charges following a traffic stop in East Marlborough Township on Nov. 25. The incident happened on Route 1, south of Route 82, at 5:38 p.m. The driver, who police didn't identify, showed signs of impairment and further testing confirmed the observation.

See Contributors Page https://chaddsfordlive.com/writers/
Comments
comments