Chadds Ford Township supervisors Monday morning tabled a request from Hank's Place for grab and go food trailer service, but also approved a land development request from the Brandywine River Museum of Art. Both properties suffered severe damage from the flooding caused by Hurricane Ida on Sept. 1.
The decisions were made Monday morning during a continuation of the regular November meeting.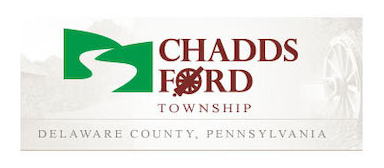 As previously reported, the museum wants to build a new mechanical building to house the chillers needed to maintain proper climate control for the galleries and artwork. While no art was lost due to the flooding, the mechanical room and chillers were damaged. Those chillers are crucial to the museum's operation.
"It wouldn't be an art museum without the chillers," said project engineer Carl Freedman during a Zoning Hearing Board session last week.
Supervisors gave the go-ahead for a new mechanical building to be constructed on the southeast side of the museum. It will be elevated 7 feet on six concrete pillars and be no more than 1,100 square feet.
Hank's Place was devastated by the flood with more than seven feet of water inside the restaurant. Owners Anthony and Katie Young — operating as Blue Door Hospitality — plan to rebuild, but need to show lenders some revenue coming in. To do that, they filed for a special events' permit to have a food trailer in the parking lot for four hours per day, four days per week. Katie Young called it "grab & go service."
The trailer would be in the parking lot in the area where the Youngs had outdoor seating during COVID. The traffic flow in the parking lot would be the same as it was during the outdoor dining.
"It's an opportunity for us to give the community the feeling that Hank's is still around, that we're still present and trying to show the corner isn't dead," said Anthony Young. "Right now, it's looking pretty pitiful, but we want to boost the community spirit."
But one issue is how long the Youngs would want to use the trailer service. Supervisor Noelle Barbone several times asked how long, wondering whether it would be weeks or months or longer.
Anthony Young could not answer with any specifics except to say that they plan to rebuild the restaurant and reopen but had to show some income for potential lenders.
He added that they are ready to rebuild "very, very soon, but at this point we're held up on permitting and ordinances. We're waiting on you guys."
Under questioning from Supervisors' Chairman Frank Murphy, Anthony Young said he agreed to insurance and indemnity requirements to have the trailer. But Murphy had another concern.
"I'm not just sympathetic but encouraged by the creativity you're showing in trying to get the business back up and running. I'm perfectly willing to consider this, but this is an odd one, though. This is not what a special events permit was initially designed for. That doesn't mean it can't be used for this, but I have some concerns that I need to work through," Murphy said. "So, at this time I'm not willing to vote yes, but I'm certainly not willing to vote no, and I need time to digest this."
The matter was then tabled to the next meeting, scheduled for Wednesday, Dec. 1 at 7 p.m.

Rich Schwartzman has been reporting on events in the greater Chadds Ford area since September 2001 when he became the founding editor of The Chadds Ford Post. In April 2009 he became managing editor of ChaddsFordLive. He is also an award-winning photographer.
Comments
comments